Volunteer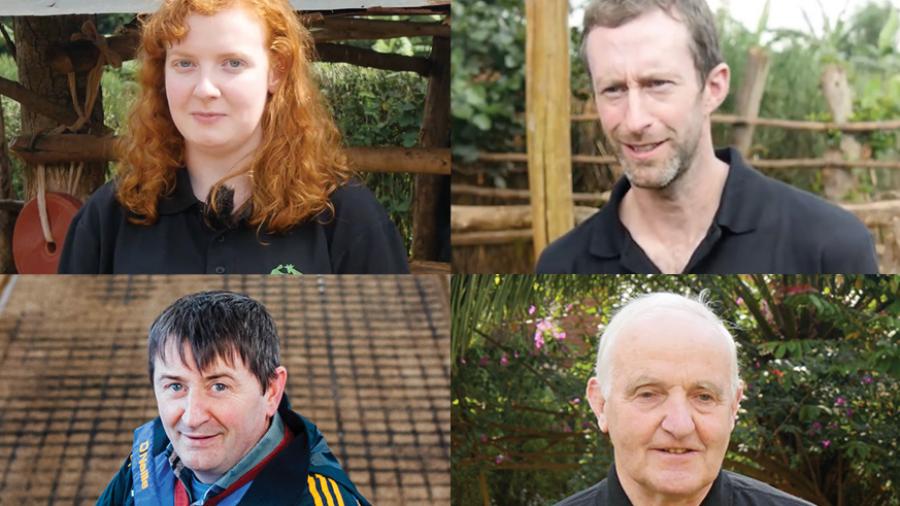 It is an essential part of our overseas projects that the beneficiaries take on all of the work involved. This provides vital gifts of ownership and empowerment. Therefore we do not have overseas opportunities to offer those interested in volunteering.
However our work here at home demands the help and support of many volunteers and in that regard we have lots of opportunities. If you have time, energy or talents that would assist the work of Bóthar, we would love to hear from you. By just giving as little as a few hours each year, you can make an invaluable contribution to our work.
A little of your time can make the world of difference.
Every help and support is available to our volunteers.
You will be made feel that you are an essential part of the work we do - helping people to help themselves.
Currently we need volunteers in the following areas:
Church Gate Collections nationwide
Counter Box Coin Collection nationwide
Bucket Collection Volunteers
Become a Bóthar Speaker
Host a Coffee Morning in aid of Bóthar
Take part in an event - for example Ladies Mini Marathon
Take part in an event organised by Bóthar - for example a study tour 
Organise your own event for Bóthar e.g. a bake sale
Operate a stall at a promotional event e.g. Local Fair
If you think you can help contact us right away to register as a member of the Bóthar Volunteer Corps or to get an information pack, please email info@bothar.ie or phone 061 414142. Thank you.