Super Supporters
Ennis National School, Ennis, Co. Clare
Their Bóthar cheque wall is running out of space! Bóthar's Olivia Comiskey visited Ennis National School in Ennis Co. Clare recently to collect a cheque for €2,270.  As anyone who organises a fundraiser will know, so much work goes into them. So thank you to everyone for supporting it. 
Coláiste Éinde, Salthill, Co. Galway
Congratulations to the Transition year students from Coláiste Éinde, Salthill, Co. Galway who took part in a Halloween dress up to raise funds to put towards sending an in-calf heifer to the developing world. They raised an AMAZING €1,044. Well done everyone. 
Coláiste Naomh Cormac, Kilcormac, Co Offaly. 
Well done to the students of Coláiste Naomh Cormac, Kilcormac, Co. Offaly, who organised a delicious fundraiser "Buns for Bóthar" and raised €200 for Bóthar. Rumour has it everyone was loooking for the recipe for a certain lemon drizzle cake. Thank you to all involved.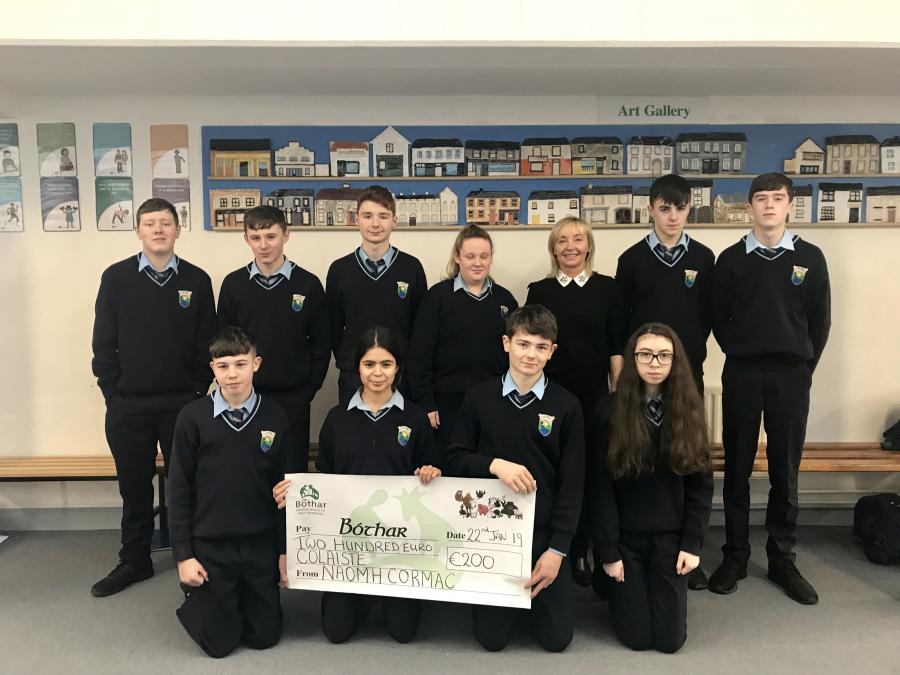 Northeast Support Group 
This group of supporters have raised an amazing €29,750 for Bóthar through the sale of commercial animals. This is a project where a farmer donates a non-dairy calf, which is then reared by another farmer in the Bóthar North East Support Group. The animal is reared until it is ready for sale at the mart. All proceeds are then donated to Bóthar by the Bóthar North East Support Group. Pictured here from left to right are Sean Greenan, Yvonne Mc Connon, Tom Byrne (Chairperson), Maureen Byrne and Teresa Mc Eneaney.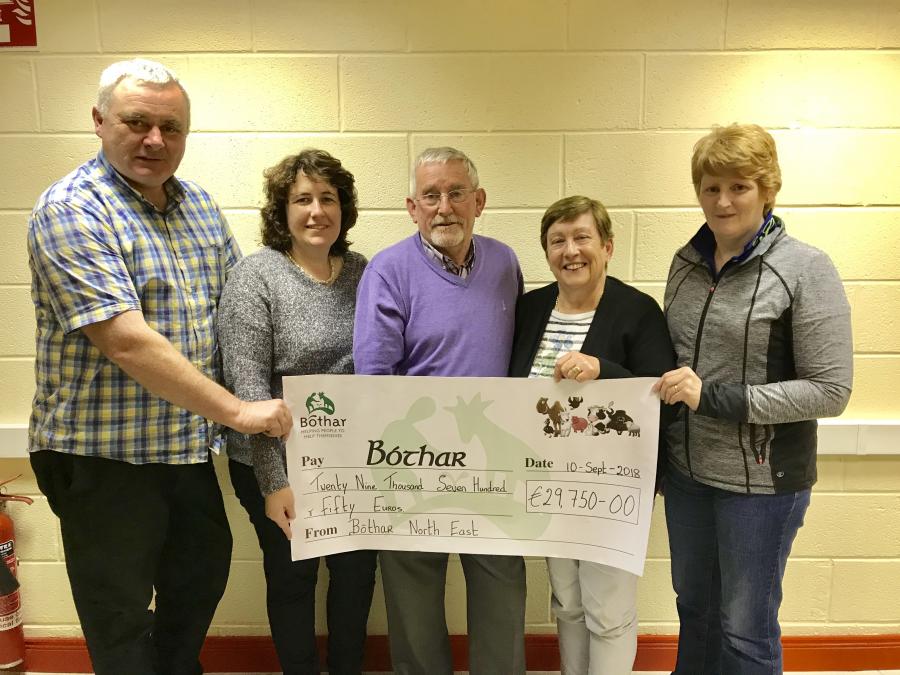 Happy Birthday Thomas! 
A great big thank you to Bóthar supporter Thomas Farrelly from Co. Carlow, who recently celebrated his 60th birthday. Instead of gifts, Thomas asked his friends and family to make a donation to Bóthar. Thanks to the huge generosity in the room that day, €4,745 was raised! Amazing stuff. Thomas is pictured here presenting a cheque to Kate Finucane, Bóthar. Speaking about the donation, Thomas said "I've been supporting Bóthar for many years. I'm from a farming background myself, so I know the impact a cow can have on a family. I just thought it would be a nice idea and everyone who came seemed very glad to donate. I'm absolutely thrilled that as a group, we will be able to help so many families. I am looking forward to getting feedback from the field in the years to come, so I can see the difference we have made. It's a nice thing to be able to do - to help others." Go raibh míle maith agaibh go léir Thomas.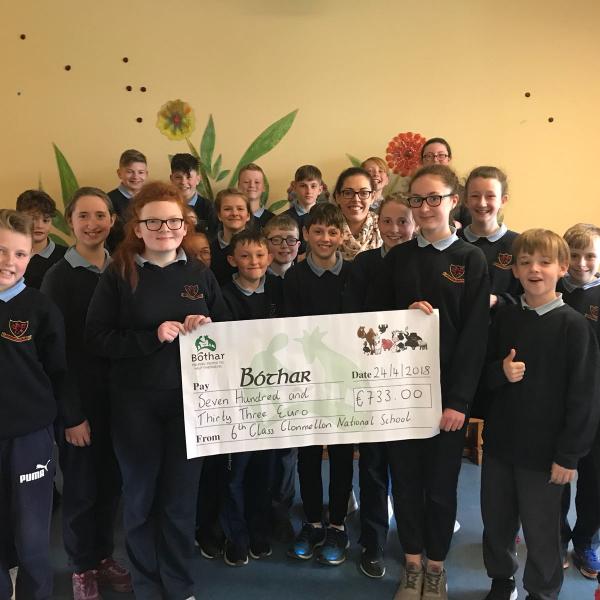 Be a Super Supporter
If you or your school have done something special in aid of Bóthar, let us know so we can feature you in our Super Supporters Section!
Email your photos into Maureen@bothar.ie