About Us
Bóthar is the Irish international charity that enables families and communities worldwide to overcome hunger and poverty and to restore the environment in a sustainable way, specialising in improved livestock production and support-related training.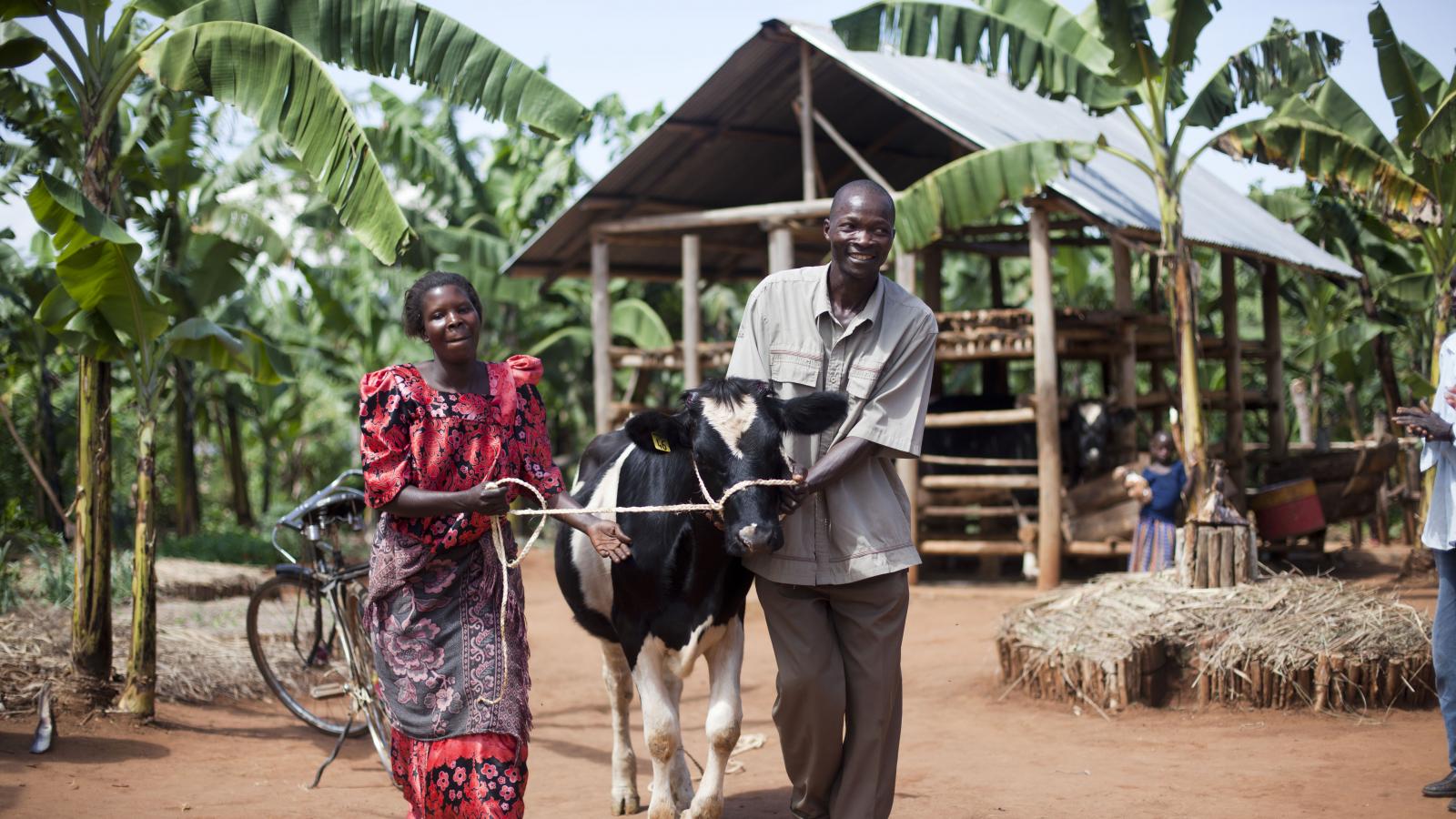 Bóthar helps rural families earn an income by giving them the gift of livestock, take for example an Irish dairy cow. Irish dairy cows produce up to 20 litres of milk per day whereas a local cow will produce about 4 litres. With high milk yields, families can take what they need for their own use and sell the rest. With this income they can buy additional food stuffs, buy medicine when they are sick and send their children to school. Over time, they become self-sufficient and pass-on the first female calf to another family in their community, so the original gift continues to give.
Bóthar sent its first airlift of 20 in-calf heifers from Shannon to Uganda.
Bóthar begins sending heifers to Rwanda to help survivors of the Genocide.
Bóthar celebrates its thirtieth year helping families in the developing world.