This Valentine's Day Give a Gift of Love!
Imagine giving someone you love a gift that is full of love and kindness. That's exactly what you will be doing if you give a gift through Bóthar this Valentine's Day.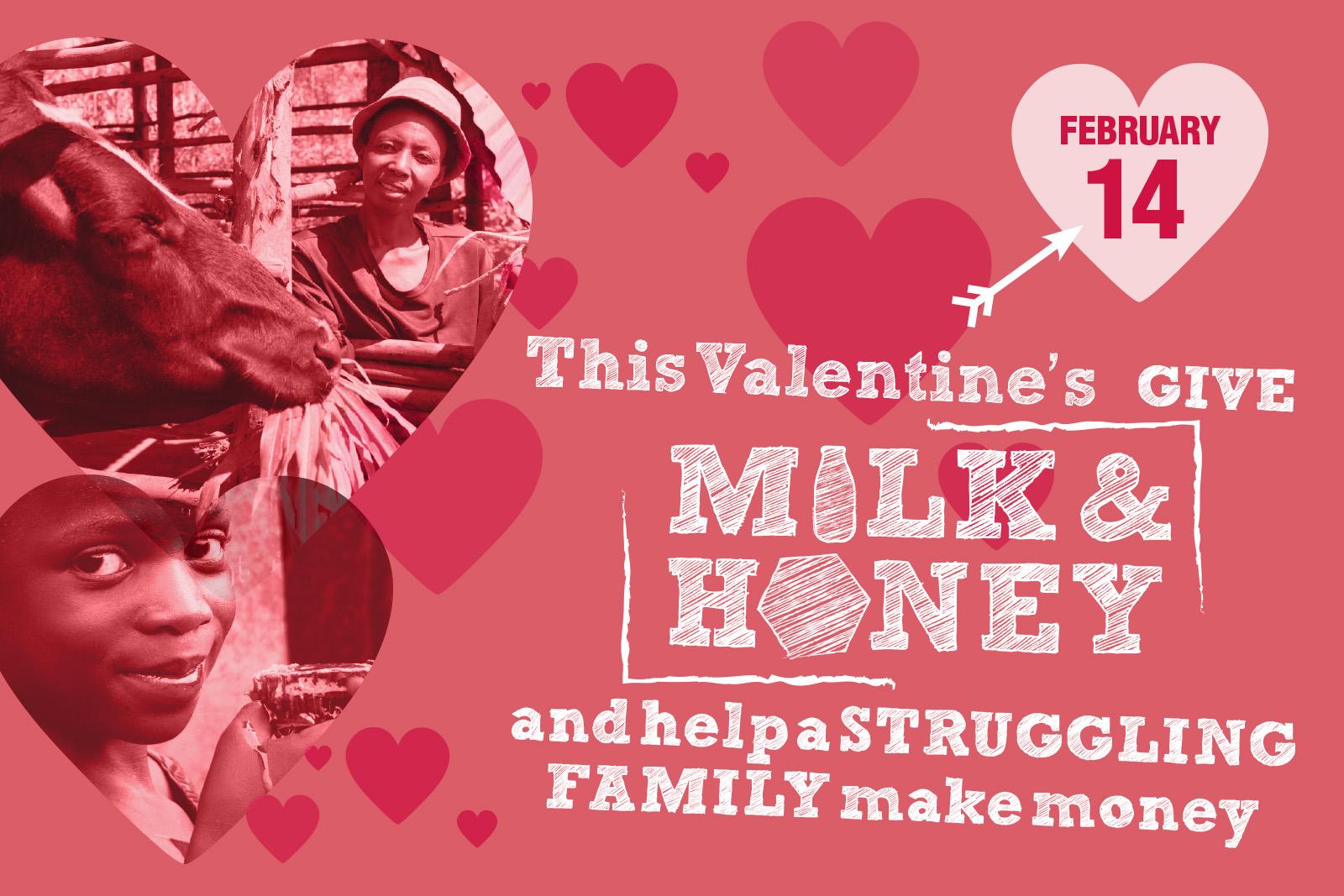 Valentine's Day is not for everyone.
For those who like to take part in it, don't waste an opportunityto give a gift full of meaning that will have a positive effect for years to come!
Yes, there are chocolates. Yes, there are flowers and yes they are lovely to receive, but this year, I am asking you to think a little differently about what you are giving...
I am asking you to buy a gift of honeybees or dairy cows - a life-changing gift.
A gift full of love.
You see, a gift from Bóthar will actually change lives because the gift of a food-and-income producing animal, like honeybees or dairy cows, enables families to lift themselves out of poverty in rural communities, where there are little or no opportunities available to them.
Your donation of €25, €50, or €100, whatever it may be, may seem like it wouldn't make a huge difference, but that is not the case.
Your Valentine's gift means the start of a new life for someone who is struggling right now.
Someone who is waiting for news to say they have been selected!
They are waiting for you to make your gift.
Right now, we have families who have been training to receive their animals for months. They have worked extremely hard and shown huge commitment. They know the impact that these animals have made in their communities.
They want it for their own family.
I know some people think...
"What can a cow do?" "What can a bee do?"
But they can do SO MUCH. They TRANSFORM lives.
Their gifts of milk and honey enable families to earn an income. It is small at first but with time it grows. After a while, families are in a position where they can enjoy a varied diet, their health improves, their children can be educated...
We have so many families waiting to benefit from this transformation.
You can help by donating to our Valentine's Appeal today:
Call the team on 1850 82 99 99 or donate online securely 24 hours a day, by clicking on the links below.
Happy Valentine's Day!
Background image present, alt tag from image says: Buy a Gift
Donate to the Bóthar Valentine's Appeal
Background image present, alt tag from image says: Share of Honeybees
Donate to the Bóthar Valentine's Appeal