The Tractor Draw is now open!
You won a tractor for €20? Now that's a story you could be telling your friends... Enter the 2019 Tractor Draw TODAY.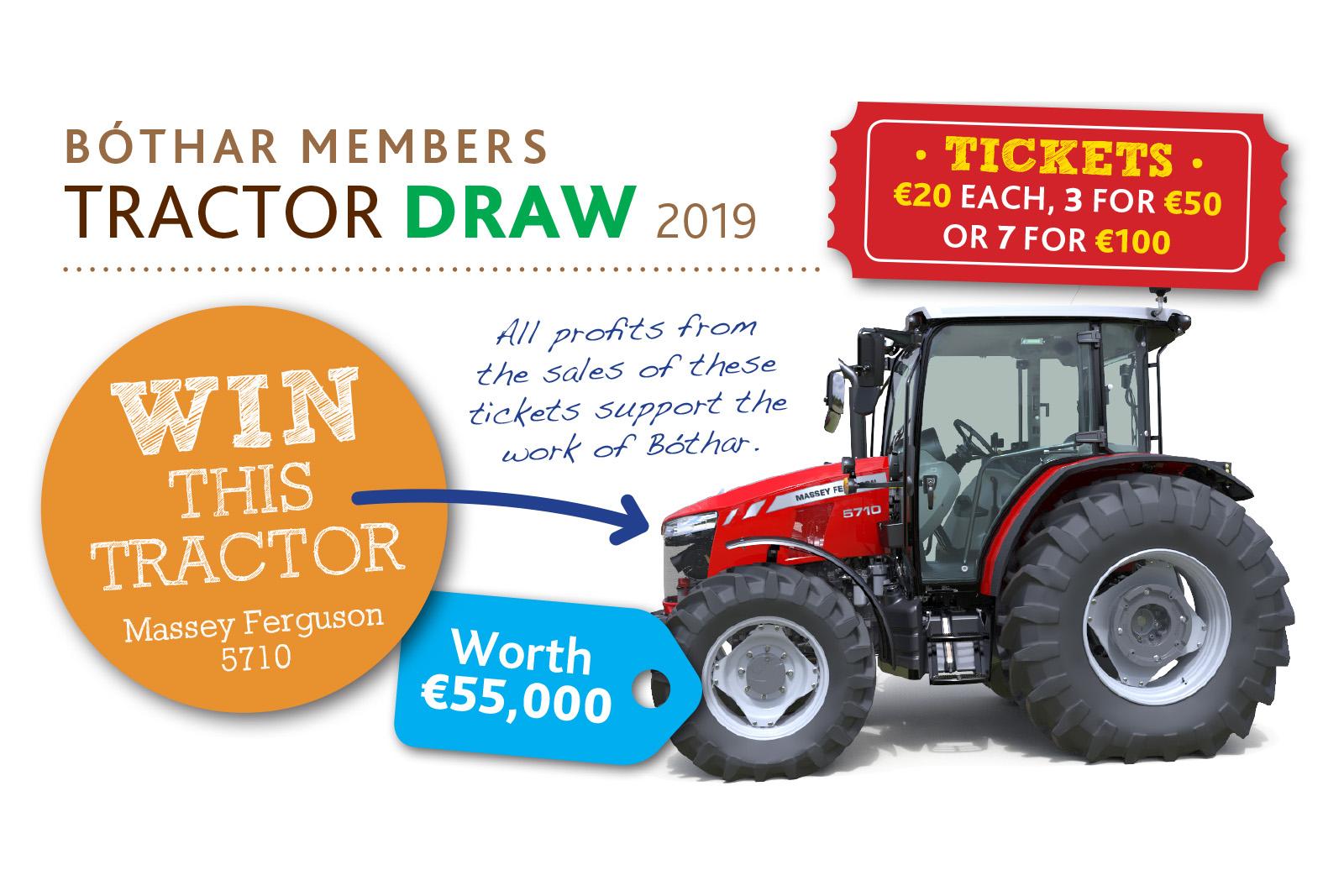 Every year the winner says "I can't believe it!"
"I took a punt"
"I was only happy to be helping Bóthar"
"Are you serious? Did I really win it?"
And every year we are delighted to hand the keys over to someone who generously donated to our biggest annual ticketed fundraiser.
And sometimes, they don't take the tractor because they wouldn't be able to park it in their driveway!
So we help them to sell it.
That's it - there's no catch.
Whatever ticket is pulled from the draw drum wins the tractor.
One tractor, one winner.
The draw will take place on Ploughing Thursday, September 19th at 5pm at the Bóthar Stand at the National Ploughing Championships in Ballintrane, Fenagh, Co. Carlow.
It's so easy to enter. Click here to purchase online
Alternatively, call one of the Bóthar team today on 1850 82 99 99.
IT IS ALL OR NOTHING!
And, it could be YOU.
Please remember that EVERY TICKET PURCHASED is a donation to Bóthar.
The most important part of this entire draw is that while someone here in Ireland will win a tractor, hundreds of families in Rwanda will win, because Bóthar will be in a position to send life-saving Irish animals to lift families out of poverty.
To mark the 25th anniversary of the Rwandan Genocide, Bóthar is sending a memorial ark so Rwandan families will receive Irish dairy cows, Irish dairy goats, Irish chicks, Irish pigs, AI straws and water filtration systems. All aimed at improving lives for families who are at different stages in the Bóthar life cycle.
I hope you might be able to find a spare €20 and enter.
Best of luck to you!
And thank you.