Sell One Send One a great success
The Faithful County turned out in force for Pat Mahon's Sell One to Send One fundraiser.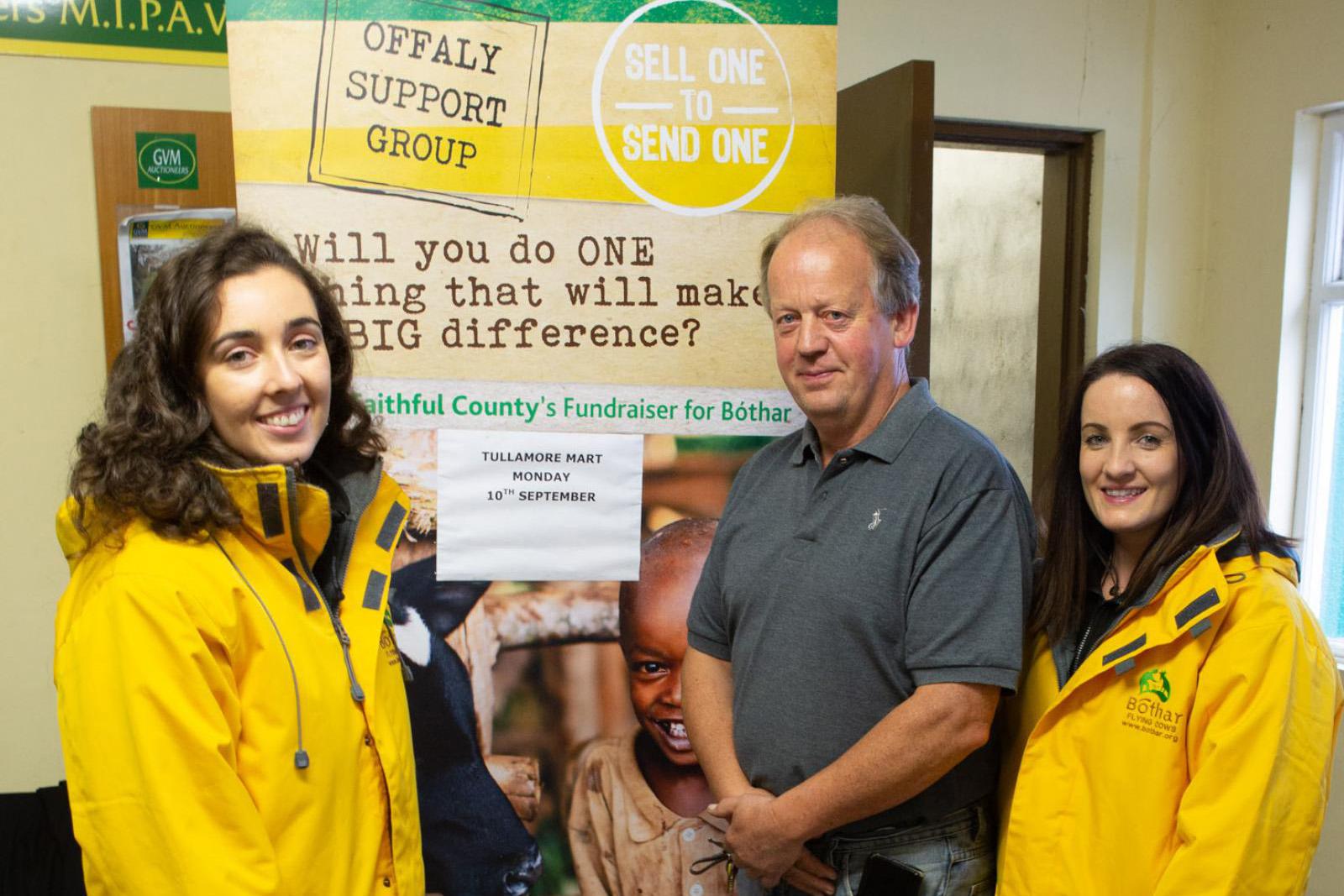 Home of the Ploughing Championships for the last three years, the people of Offaly did not disappoint at the first ever Sell One to Send One event that took place on Monday September 10th at Tullamore Mart. The people of the Faithful County were invited by Pat Mahon to sell male or female weanlings.  
The night raised €7,223.17 which went towards Bóthar's Irish dairy cow projects in Rwanda. Pictured at the first "Sell One to Send One" event at Tullamore Mart were Olivia Comiskey, Bóthar, event organiser Pat Mahon and Aisling Leonard, Bóthar. 
If you would like to organise a fundraiser for Bóthar contact Pat Mullins patmullins@bothar.ie