Reception with the new Rwandan Ambassador
Bóthar was delighted to be invited to the Vin d'Honneur Reception with the new Rwandan Ambassador to the UK and Ireland, Her Excellency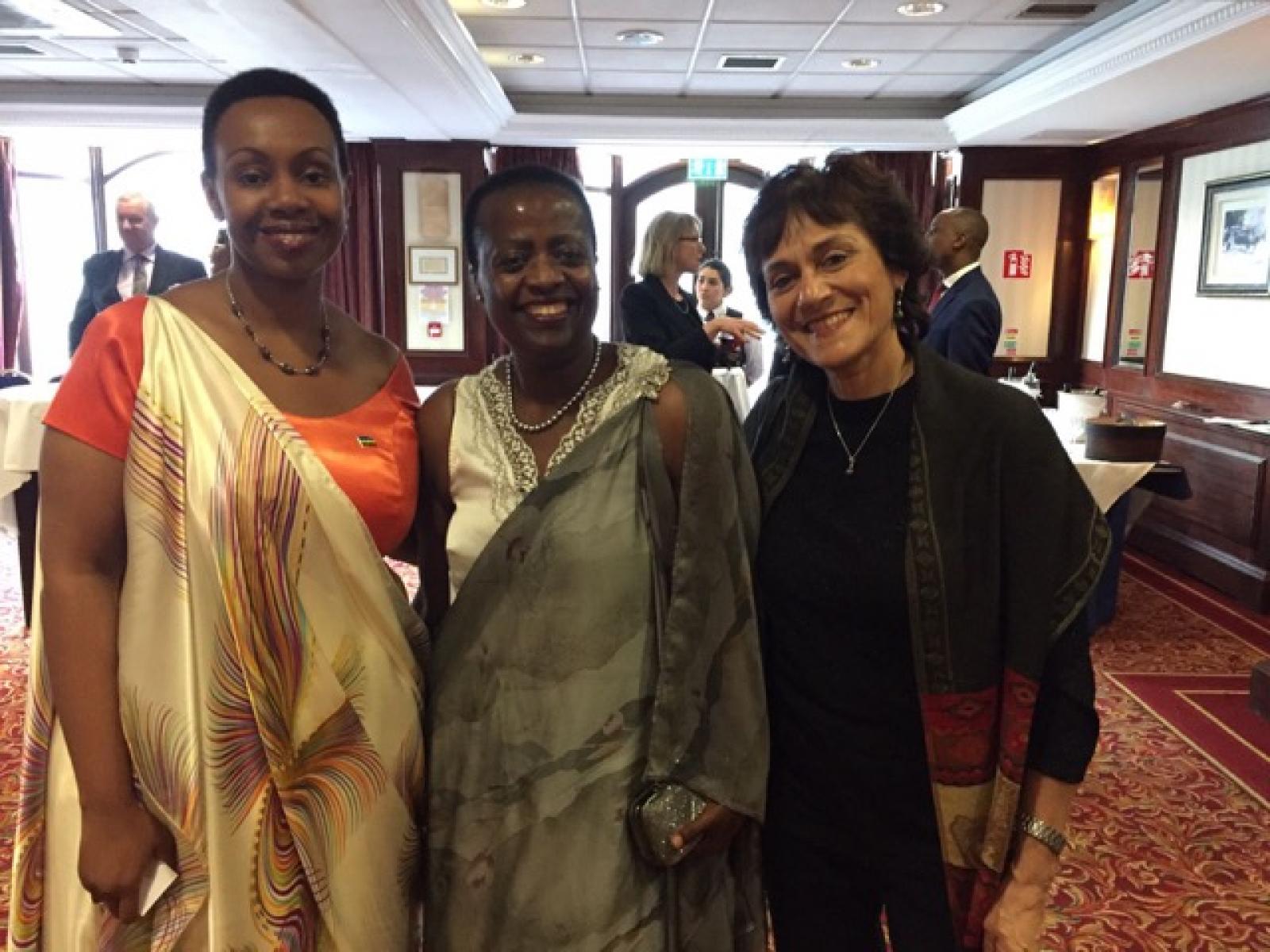 Bóthar was delighted to be invited to the Vin d'Honneur Reception with the new Rwandan Ambassador to the UK and Ireland, Her Excellency Ms. Yamina Karitanyi, on Tuesday 16th May.
Bóthar was proud to be part of a very pleasant and inspiring event where Rwandan Ambassador, Her Excellency, Yamina Karitanyi, highlighted the impressive progress Rwanda has made in the past 20 years in poverty reduction, women equality, safety and transparency. She thanked all the support Rwanda received from Ireland after the genocide including the Irish government and many organisations such as Bóthar. Rwandan dancers showed their beautiful music and dance inspired in cattle which is so close to the hearts of Rwandans.
Pictured are Bóthar's Patty Abazaglo with, Rwandan Consul David Ruvibi and with the Ambassador, Her Excellency, Ms. Yamina Karitanyi and Colette Nkunda from Misean Cara.