Largest Bóthar shipment ever of dairy heifers to Romania set to benefit 50 Roma families.
100 in-calf dairy heifers despatched from Roscrea in €300,000 investment in poverty stricken Romanian communities.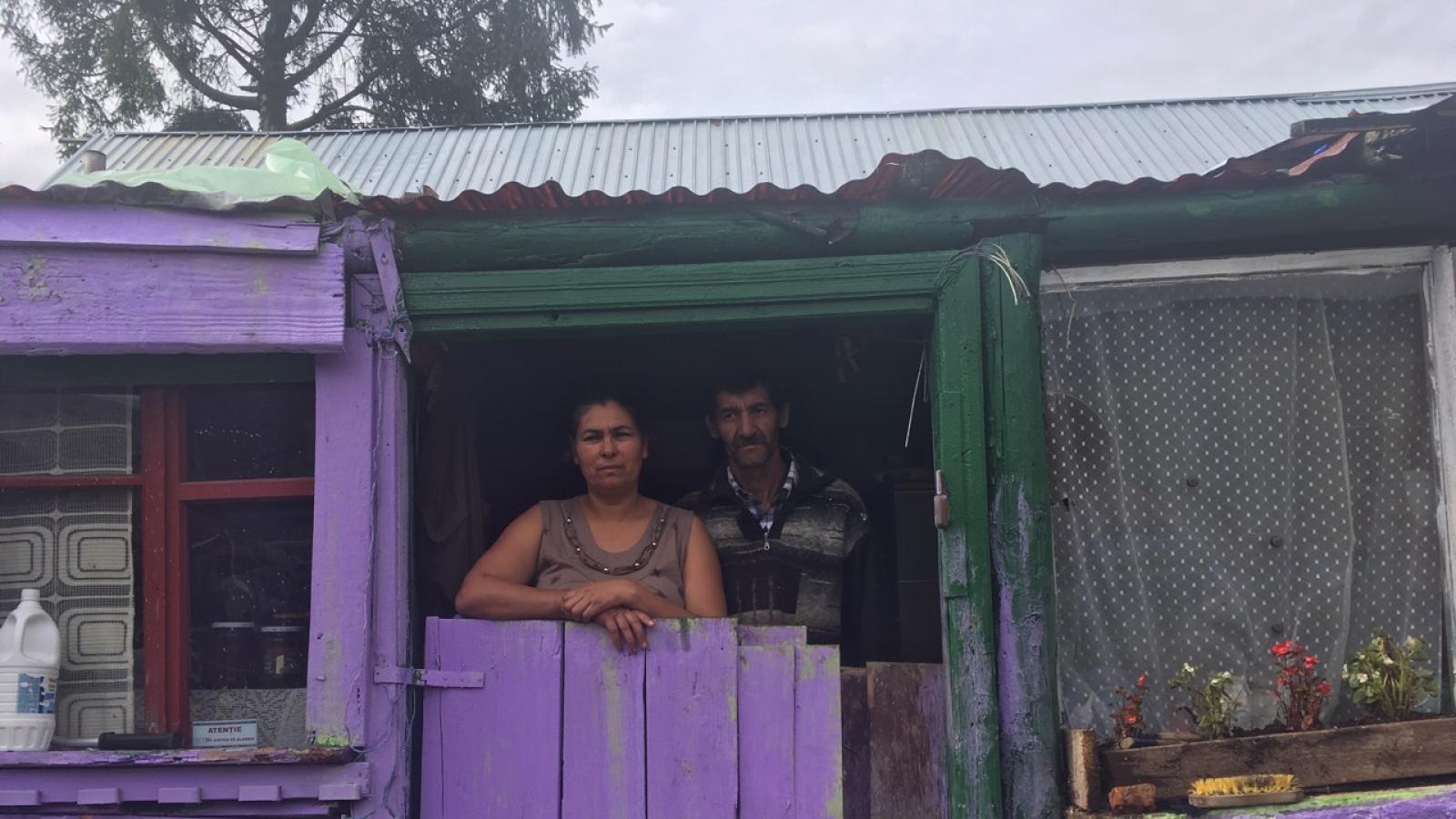 Largest Bóthar shipment ever of dairy heifers to Romania set to benefit 50 Roma families.
100 in-calf dairy heifers despatched from Roscrea in €300,000 investment in poverty stricken Romanian communities
Bóthar dispatched its largest shipment of live dairy heifers to provide milk and income for poverty stricken Romanian families with the founder of the aid organisation, Bóthar, urging greater understanding of and support for the Roma communities' plight.
100 in-calf heifers left Roscrea, Co. Tipperary for Romania where they will be distributed among some of Europe's most impoverished communities. This will bring to 160 the number of dairy heifers sent to Romania this autumn by Bóthar. Each heifer will go to an individual family including over 50 Roma families in their Transylvania homeland.
The heifers have been donated by farming families, businesses, schools and communities around Ireland in an overall €300,000 investment that also provides training for recipient families in animal husbandry and in preparation of fodder banks and construction of suitable housing for the animals.
Speaking as the shipment left the North Tipperary town, Bóthar founder Peter Ireton said that publicity around the Roma community here and abroad over recent weeks has masked the real tragedy of their abject poverty across Eastern Europe.
"The Roma community has been in the news for other reasons of late but the focus really needs to be on tackling their abject poverty, which in their Eastern European homelands can be as bad as anything we see in Africa. 
"Probably one of our biggest challenges with our Eastern European projects is to get it across to people that the poverty there is as bad as anything we see across the world and the Roma people we deal with are amongst the most impoverished of all.   
"We have been working there for eight years and the majority of the Roma people we deal with aren't nomadic.  They are really honest people who don't want to move, don't want to have this awful daily battle for survival but in many instances have no support and are even ostracised and excluded from basic things like education.
"What we do is give them the opportunity to stay in their homeland and free them of the daily worry of putting food on the table for their children," he said.
The Bóthar founder explained that the Roma people the organisation works with typically live in small country villages, battling dreadful poverty, where their day-to-day lives are a constant battle for basics that we take for granted, like food and clean water.  Unlike Bóthar's African locations, they also have to deal with the harshest of winters, often with 10ft snow falls.
"We also have a project outside the second largest Romanian city of Cluj Napoca, which is the location of our country office there.  Many of the Roma people there basically live off dumps and scavenge for food and clothes.  Some of them have small holdings of 2 to 4 acres and with a little guidance from us they develop them to be suitable for a cow. So it's easy to understand that the heifers we deliver, along with the training we give the families, change their lives," he explained.
The heifers sent to Romania today are all 'in-calf' and will give birth in the months after they have been delivered to recipient families, each of whom have been given expert training in livestock care by Bóthar trained personnel over recent months. 
Under the hugely successful Bóthar model, each family that receives the gift of the dairy heifer also agrees to pass-on the first born female calf to another needy family.  Bóthar-trained personnel also return to artificially inseminate each heifer year after year as they are ready to be impregnated again.
The heifers provide recipients with a daily nutritious food source and also allows them to sell milk and make yogurt and even cheese as they grow their herd.  "It really changes everything for these people.  They are so grateful for this and we, in turn, are grateful to our supporters who are enabling us effect this huge and positive change in the lives of some of the poorest people on the planet," he added.