Give something up to lift someone out of poverty in 2019
Think differently about what you'll give up for Lent this year...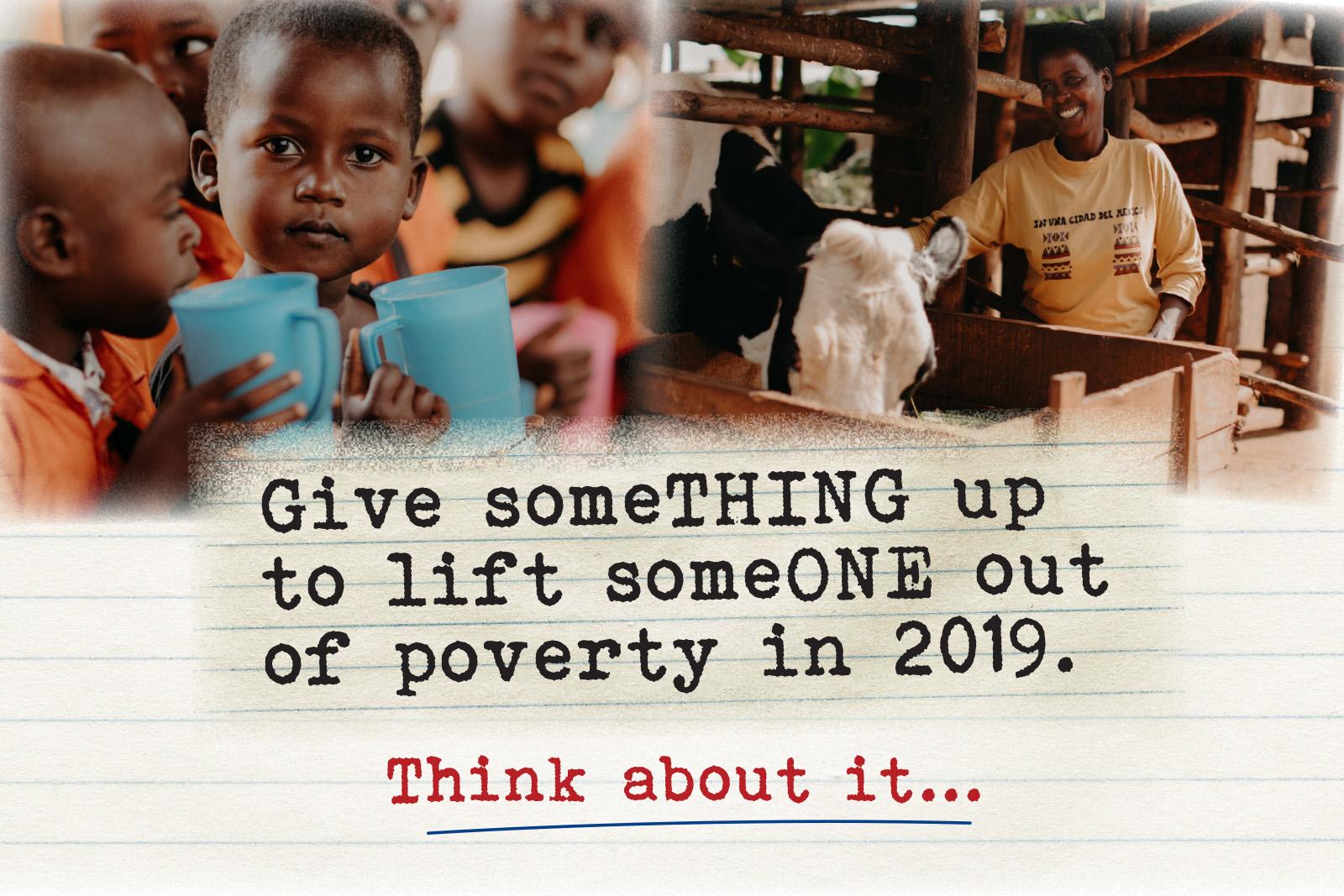 I know it's easy to say NO but think about saying YES...
YES! to something that you'll easily get used to not having.
YES! to giving a struggling family in the developing world a better life.
When it comes to Lent, we all think about giving up something or making our lives better - improving them.
For many in the world, they don't get the chance to do that because their lives are pretty desperate already –pretty grim.
But there's hope.
And you're the hope.
This Lent, I am asking you to give up something that's relatively small in the greater scheme of things, and to offset that money into a donation to Bóthar.
What does that mean for you?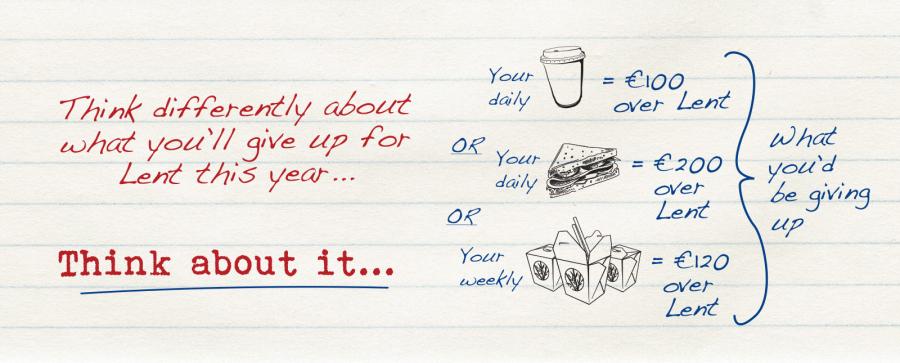 It means giving up your daily take-away coffee or your daily deli sandwich or your weekly takeaway.
That gesture from you means that you will making a change in your life for a short period of time but more importantly, you will be making a difference in the lives of others, forever.
What does that really mean?
As a Bóthar supporter you know the difference your gift will make.
As we commemorate the 25th anniversary of the Rwandan genocide, your donation will be helping survivors - giving them hope. Giving them a new life.
It's easy to make your donation. Simply click on the donation options below.
This Lent make one small change for a big difference.
You may not miss your sacrifice, but your sacrifice will not be missed by the struggling family you are helping.