Christmas Nuggets with Neven Maguire
Award-winning chef gives demo at Castletroy Park in aid of Bóthar.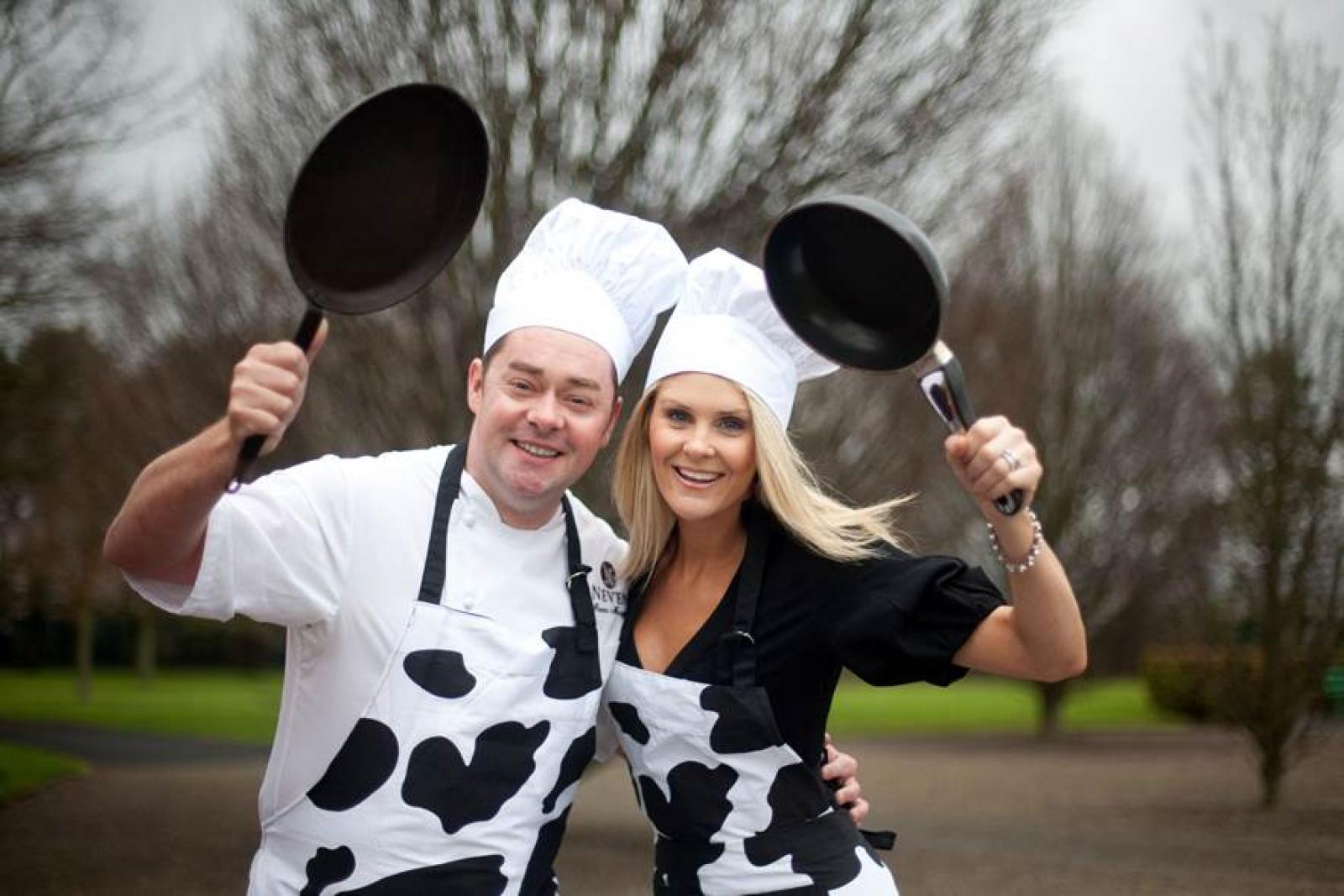 *** SOLD OUT ***
Are you on cooking duty this Christmas? Want to add something new to your menu? Want to pick up tips on how to pull off an effortless Christmas celebration?
Here's your answer...
Limerick home cooks will be able to turn out a Christmas dinner like never before thanks to a demonstration delivered in good time for the big day by Ireland's top chef, Neven Maguire.
The award-winning celebrity chef will deliver tips on how to make the special day all the more memorable when he treats home-cooks to a Christmas Cooking Demonstration in the Castletroy Park Hotel on Wednesday, December 2nd. During the demonstration Neven will whip up a range of wonderful Christmas recipes, focusing on Irish produce. He'll also give pointers on how to take the pressure off you on Christmas morning by preparing some items the day/night before.
Bóthar has also assembled a Christmas Artisan Market for the night, so you can pick up some extra bits to make this Christmas even more special.The event will open its doors at 6.30pm and Neven starts cooking at 8pm sharp. 
Looking ahead to the event Neven, owner of the acclaimed MacNean House and Restaurant in Co. Cavan, said: "Christmas Day is the most important day every year in Irish households and getting your Christmas dinner right can make such a difference to the big day. I am looking forward to meeting people at the Castletroy Park and passing on all the tips I can for the big day. It's amazing how little tweaks and pointers can make a big difference on the day."
Event organiser Niamh Mulqueen is expecting a sell-out show. "We are indebted to Neven for his support over the years. This is the busiest time of the year for him yet he is taking time out to travel down to Limerick for this demonstration and it's something we and, no doubt his many, many fans in the area, are looking forward to. I know in previous years people have been disappointed not to get a ticket, so please buy your tickets early. You can phone the office on 061 41 41 42"
Neven appears at the Castletroy Park Hotel, Castletroy, Limerick on Wednesday, December 2nd at 8pm.
For further information contact event organiser Niamh Mulqueen on 061 41 41 42