Book your school tour to visit the Bóthar Goats in Bunratty Castle & Folk Park!
There's still time to book your school tour for Bunratty Castle & Folk Park, Co. Clare this May and get up close with six special Bóthar goats.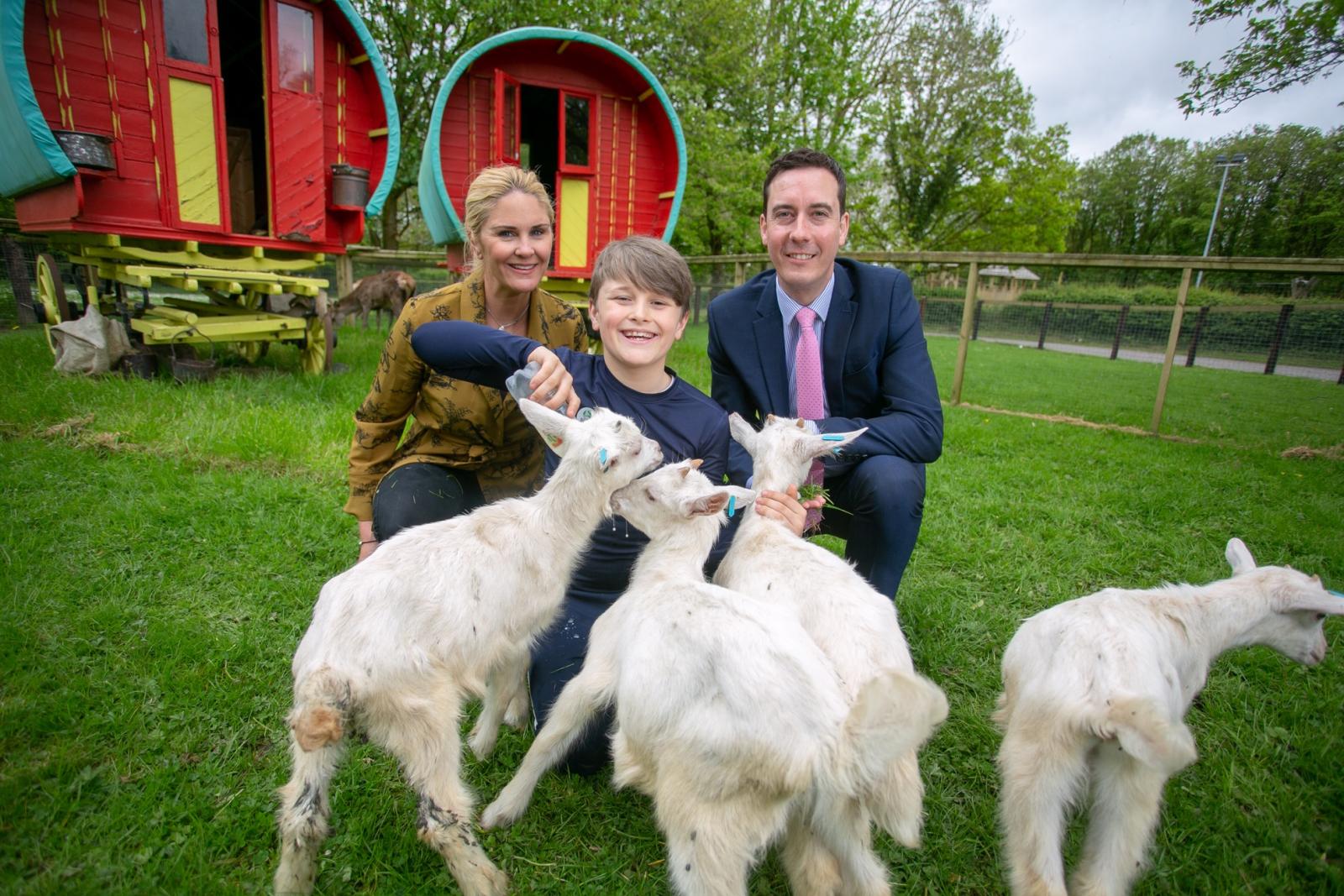 Bunratty Castle & Folk Park has opened its doors to six very special guests this Summer... no kidding!
From the 20th – 24th of May, Bunratty Castle and Folk Park are inviting schools to visit Bóthar's Kid Goats that are being hand-reared in the Folk Park Farm, before they start their new lives in Rwanda.
Bóthar is the international charity that specialises in the gift of livestock in development aid by sending quality Irish livestock to the developing world, helping people to lift themselves out of poverty.
Bóthar representatives will be on-hand at Bunratty Castle & Folk Park for the Open Week to explain how the goats will be changing the lives of families in the developing world. Students will be able to discover why Bóthar send Irish dairy goats to families who are struggling. Students will also learn the importance of these goats being hand-reared. At certain times of the day, the tours will be able to see the kid goats being bottle-fed and will have opportunities to ask questions to learn more about the great and almighty goat!
Speaking about the initiative, Bóthar's Chief Operating Officer, Niamh Mulqueen said;
"We are delighted that Shannon Heritage has come on board to support the work that we do by hand-rearing some of our Irish dairy goats for us before they start their new lives in Rwanda. The goats have just had their settling-in period and they are thriving thanks to the great care and attention they are receiving here. I hope that schools who have yet to decide on their school tour will come to Bunratty Castle & Folk Park to see our goats but also to experience the huge educational programme on offer here."
Niall O'Callaghan, Managing Director Shannon Heritage, a Shannon Group Company said: "As part of our ongoing CSR strategy, we are delighted to partner with Bóthar on this exciting initiative. We have a dedicated farming team who will nurture and care for these animals before they go to their final home in Rwanda. We are pleased that Irish school children & our regular guests will get an opportunity to see these animals in the folk park and to learn about the wonderful work of Bóthar."
Schools can avail of park entry for €6.50 per student. This includes a visit to Bunratty Castle and the Folk Park, where they can visit the Bóthar goats. Located just off the N18 Limerick/Ennis Road, Bunratty Castle is just ten minutes from Shannon Airport.
BOOKING
To book in your class tour to visit the Bóthar goats at Bunratty Castle & Folk Park, contact Bunratty Castle directly by emailing reservations@shannonheritage.com or calling 061 711222.