Bertha's Revenge is Sweet
Cork based Ballyvolane House Spirits Company use their small batch milk gin product, Bertha's Revenge, to send an in-calf Irish dairy cow to a struggling family in Rwanda.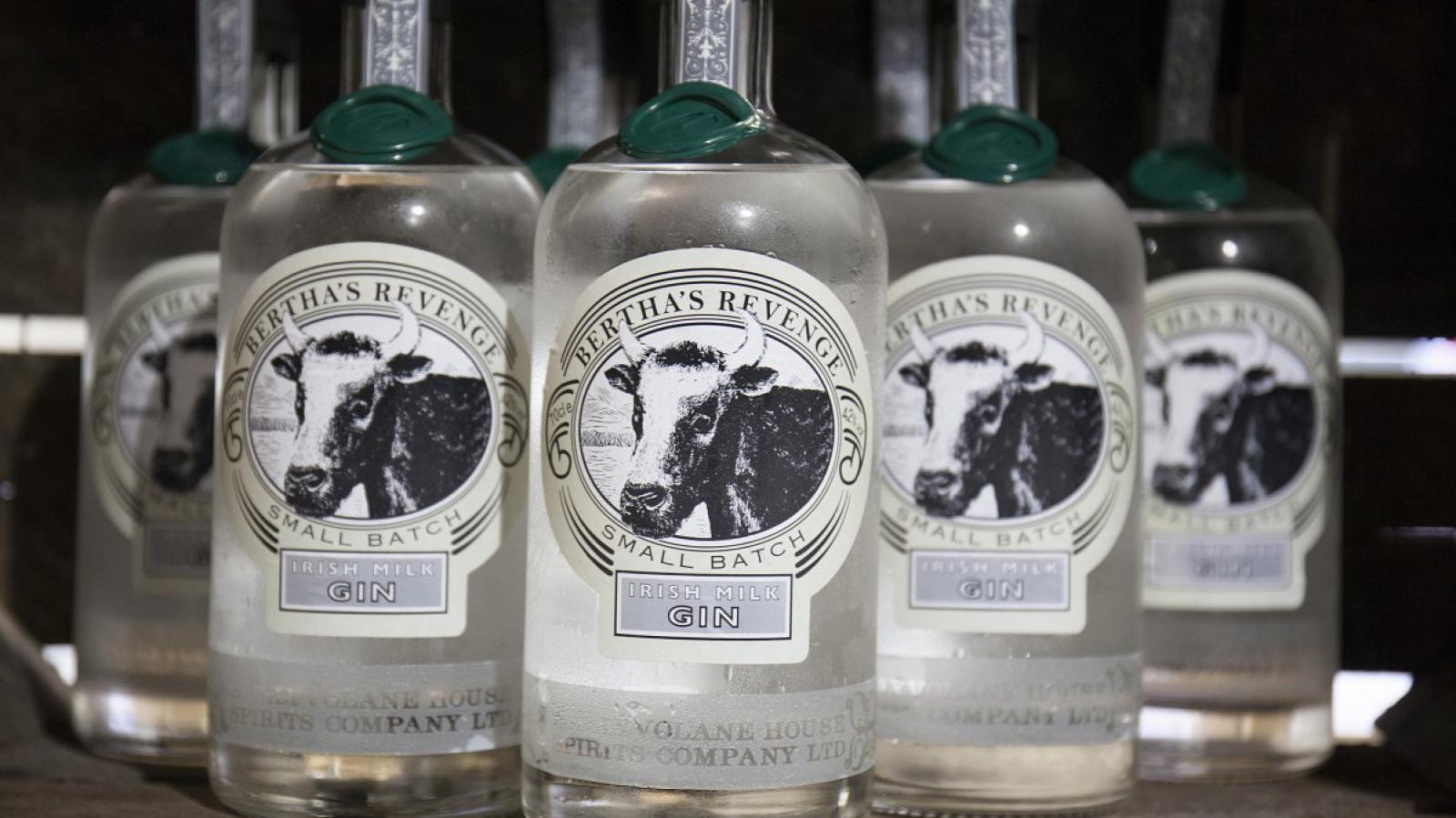 -Cork based Ballyvolane House Spirits Company use their small batch milk gin product, Bertha's Revenge, to send an in-calf Irish dairy cow to a struggling family in Rwanda. – 
Bertha is on the move...to Rwanda.
On January 25th, an in-calf Irish dairy heifer named Bertha made the 7,000KM journey from Roscrea to Rwanda, waved off fondly by her proud sponsors, Bertha's Revenge Small Batch Milk Gin producers Antony Jackson and Justin Green.
As part of a combined land and airlift, 20 Bóthar cows departed Roscrea Mart in Co. Tipperary to start their new lives in Rwanda.  They travelled to Rosslare and on to Schiphol Airport, Amsterdam, where they were loaded onto a cargo plane for their overnight flight to Kigali.
Speaking at the Heifer Collection in Roscrea, both Antony and Justin were thrilled about the difference 'Bertha' would be making in the small village of Rwamagana, Eastern Rwanda.
Commenting on getting involved with the Bóthar programme, Bertha's Revenge Antony Jackson said 
From speaking to Dave in Bóthar, we know that Bertha will change someone's life. We are delighted to be able to honour our Gin's namesake in this way. Bóthar has been sending cows for the past 27 years and we are delighted that "Bertha's Revenge" can play a part in making a difference to a family who really need our help.
Adding to that, fellow gin maker Justin Green said
Like making milk gin, earning an income from a dairy cow can be a bit of a slow process. We know that this cow will take a little bit of time before it starts earning an income for her new family, but the results will be very positive. We can't wait to track her progress in the years to come.
Every family that receives an Irish dairy cow notices an immediate difference in their lives when their heifer calves and starts to produce milk. Irish dairy cows give up to 20 litres of milk per day, whereas for example in Rwanda, the local, indigenous cow produces just one litre per day. The income earned from the sale of surplus milk means better health, a better standard of living and better education prospects.
Commenting on Bóthar's programmes in Rwanda, Dave Moloney, CEO, Bóthar, said
We've had great success in Rwanda.  We've seen some incredible stories of not just survival but prosperity thanks to donations like Bertha's Revenge. We have families who have received cows from us as many as 12 years ago.  It is heartening to see the difference this makes to their lives. On a recent visit I met one woman who was living in a mud-hut and had just lost her husband and two of her five children.  We have returned each year since, to put the cow back in calf.  This meant she was able to sell on each off-spring, except for the first born female which, under our agreement with recipient families, must be handed over free, or 'passed on'  to another already trained and prepared family.  From the proceeds of stock subsequent to 'passing on' and bringing milk to market, she was able to build a really decent house and has put two of her remaining three children through second and third level education. She has also used manure from the cow to grow a small banana plantation. It's the type of outcome we have all across Rwanda. You can still see the sadness in her but her life has become far less of a struggle thanks to a single Irish cow.
Bertha's Revenge Small Batch Milk Gin is proud to support Bóthar. If you would like to make a difference and get involved, please contact Corporate Relations Manager, Barry Moran on barry@bothar.ie or call 1850 82 99 99.