Wedding Invitations
If you would like to include Bóthar in your wedding celebrations, you can make a donation to Bóthar projects around the world. In return, Bóthar can help you with your wedding invitations.
For further details on how you can lend your support contact maureen@bothar.ie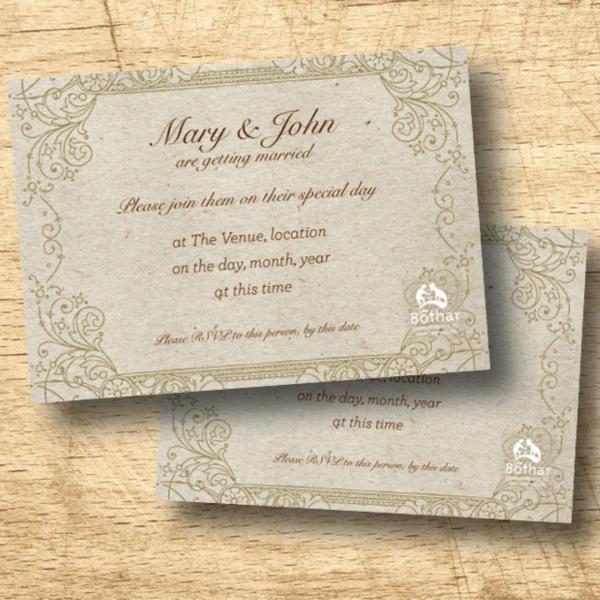 Wedding Invitations
Give the gift of hope to others on your wedding day....
How this helps
If you would like to include Bóthar in your wedding celebrations, you can make a donation to Bóthar projects around the world. In return, Bóthar can help you with your wedding invitations. For further details on how you can lend your support contact maureen@bothar.ie