Bóthar's Memorial Ark to Rwanda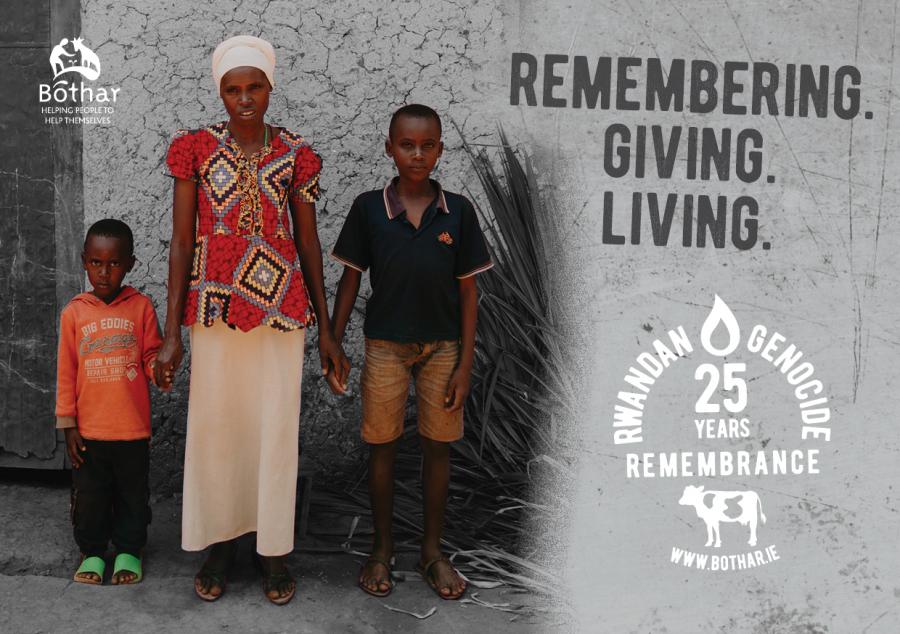 Bóthar's Memorial Ark 
This Autumn, Bóthar is sending a Memorial Ark to mark 25 years since the genocide. 
With your help Bóthar will be sending 37 Irish dairy cows, 100 Irish dairy goats, 200 Irish pigs, 5,000 day-old Irish chicks, 10,000 AI semen straws, 3 Irish pedigree bulls and 100 water filtration systems. 
Every donation covers the cost of the animal itself, the necessary training required by the recipient prior to receiving the animal, full veterinary support for three years after receiving the animal, and the added bonus of animal therapy for families who have been through so much.
If you are an individual or a company and would like to get this Ark off the ground here's how you can help:
Background image present, alt tag from image says: Half Ark
Background image present, alt tag from image says: Quarter Ark
Background image present, alt tag from image says: Eight Ark
All donations are tax deductible
We know it works, we've done it before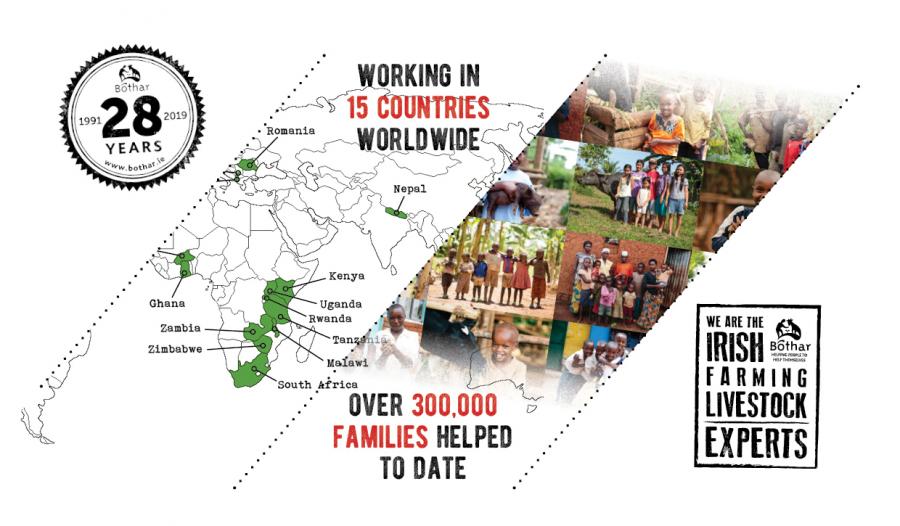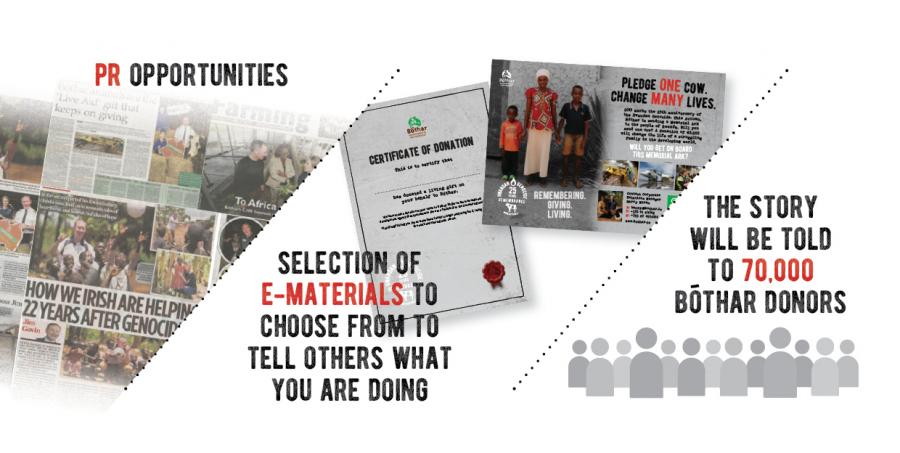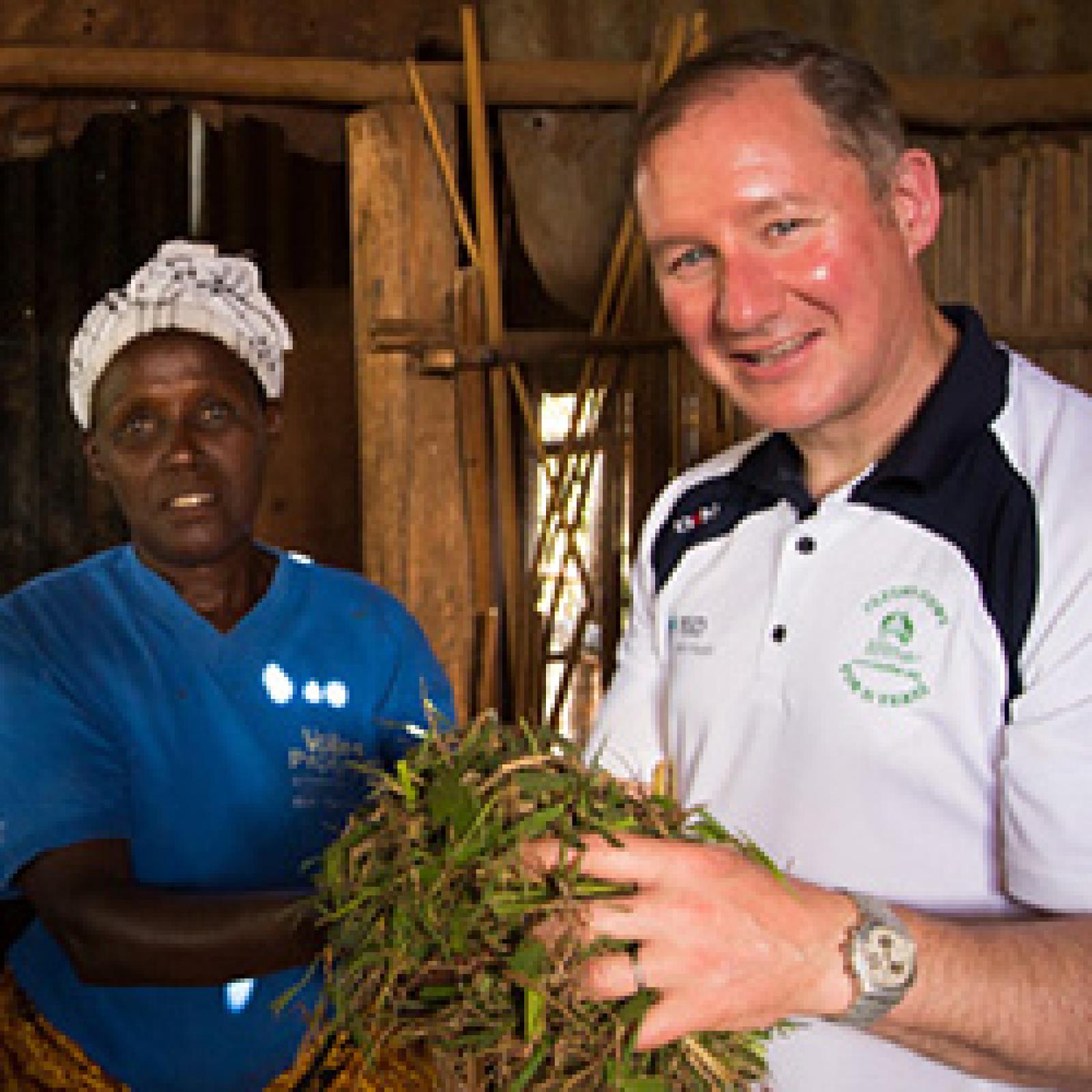 Jim Gavin - Dublin GAA Football Manager
"It's really about helping people to help themselves, to give people the gift of a cow. The nutrition that it brings to the families is life-changing."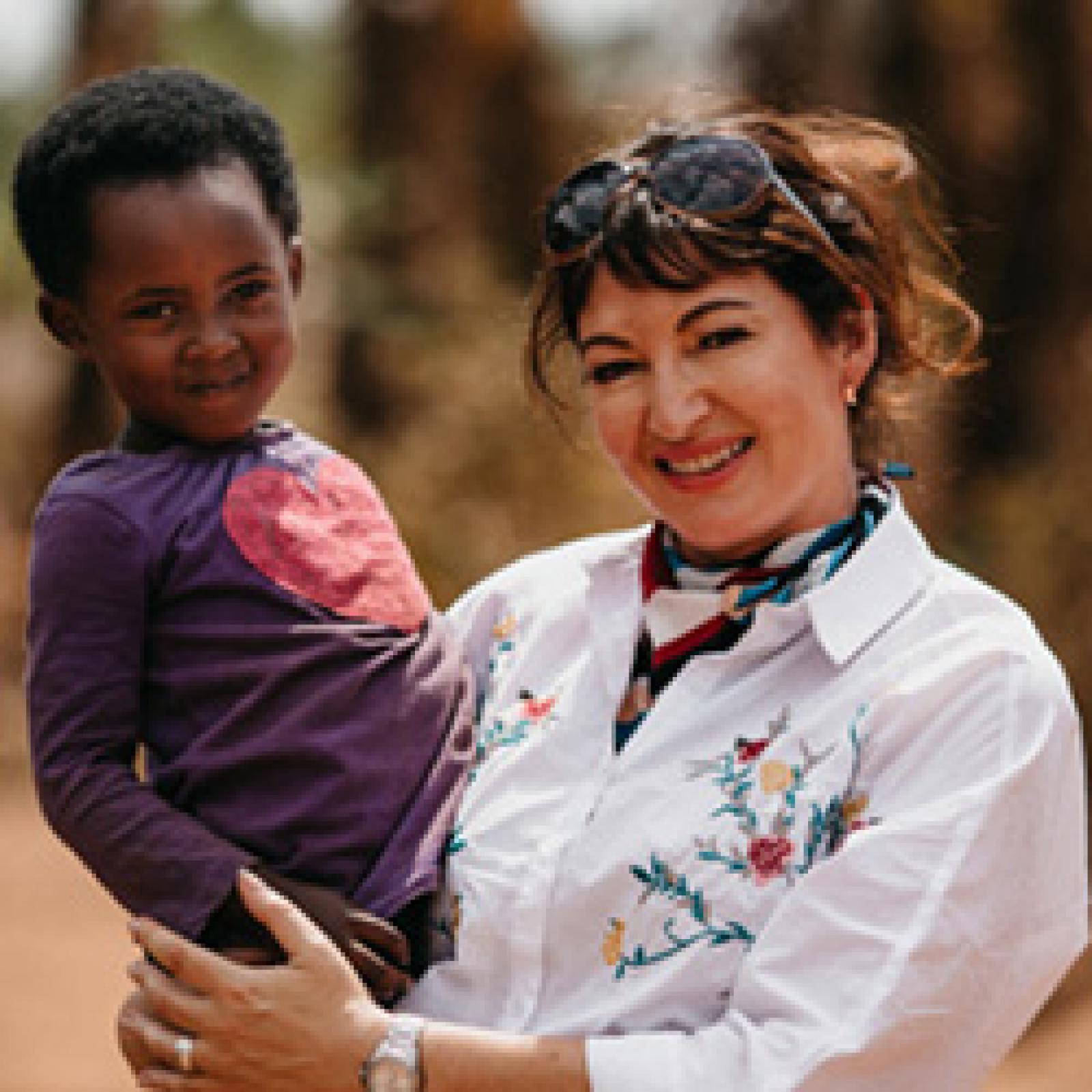 Maura Derrane - RTE Presenter
"Bóthar is making its mark, transforming lives through donations of cows and other income and food producing animals, gifts from the Irish public."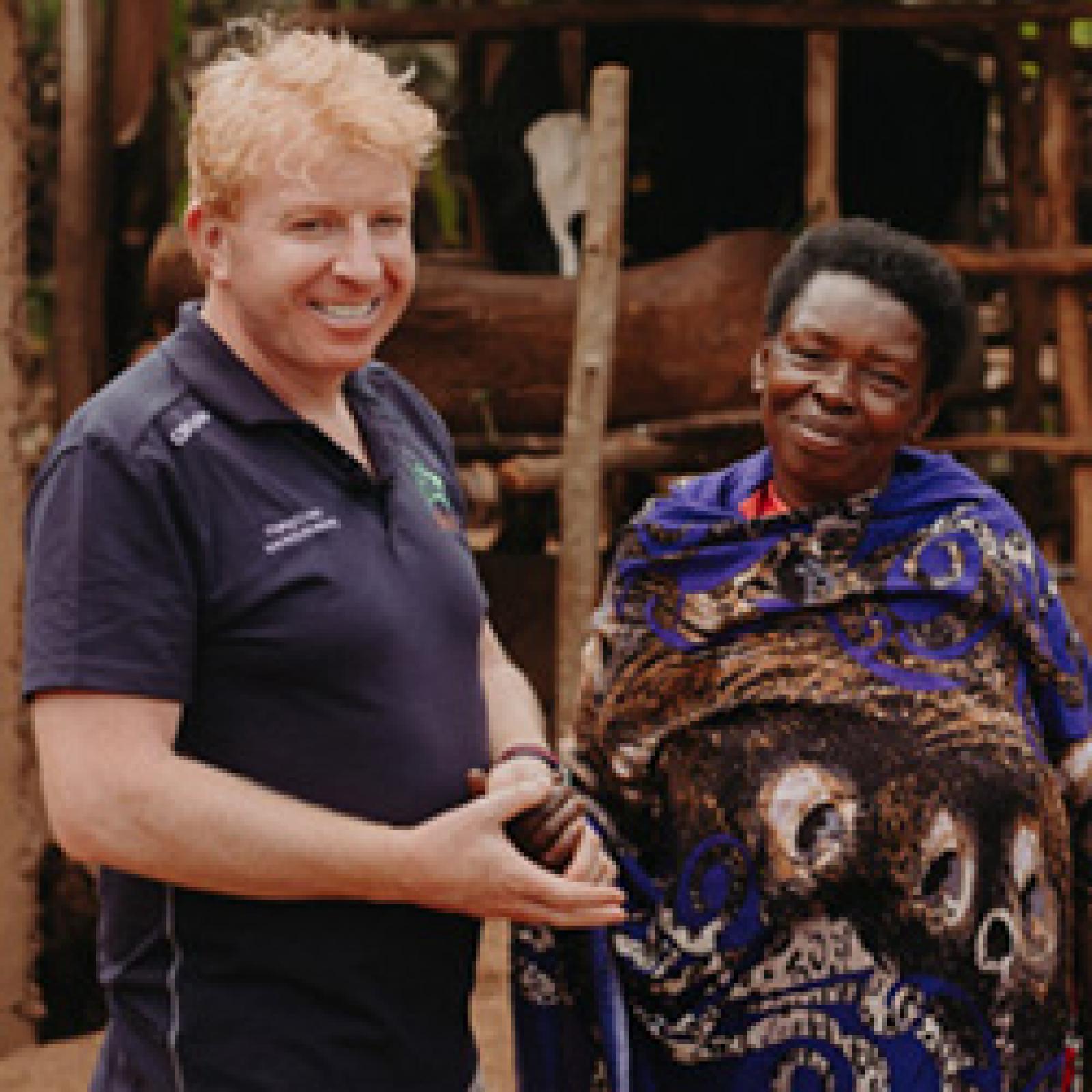 Tommy Fleming - Singer
"We spent a week there in the summer when it was actually warmer back home.  We got out into the heart of Rwanda to meet families, whose daily lives are about survival. We met with genocide widows and saw first-hand how the gift of Irish cows to them has transformed their lives."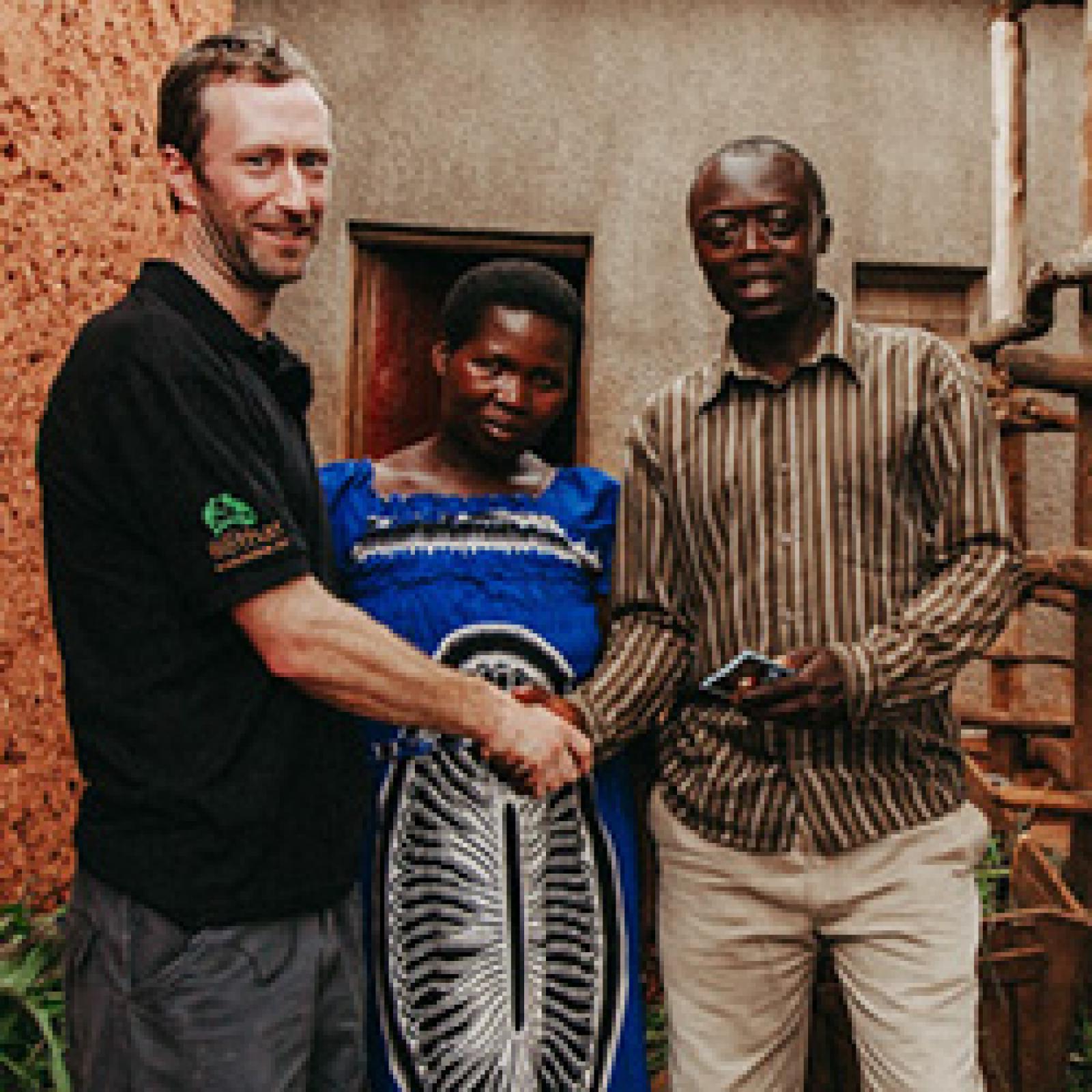 Colm Doyle
Having returned from Rwanda, where he saw with his own eyes the impact the donations have made, Colm Doyle said his late father would, indeed, have been proud. "You couldn't but be content and happy that you gave the donation and it has to make you want to do more in the future. I think my father would be very proud."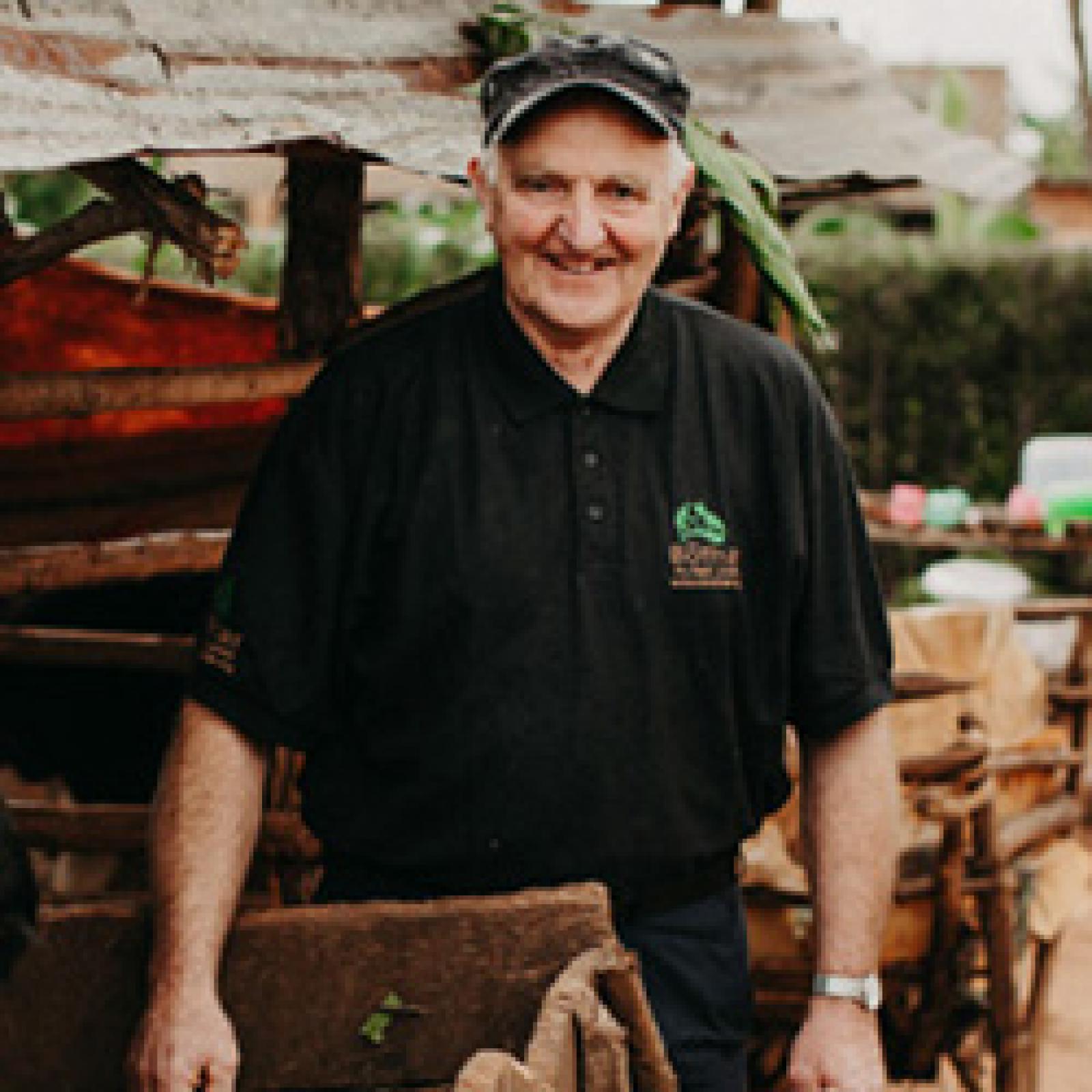 Tim Moynihan
"Very impressive! I'm delighted to see the family looking so happy. The cow is very well looked after and the conditions and farming practices are so good. Never again in my life did I think I would see this cow and here she is and looking so well. I couldn't be happier that I made this donation and I'd do it over and over again."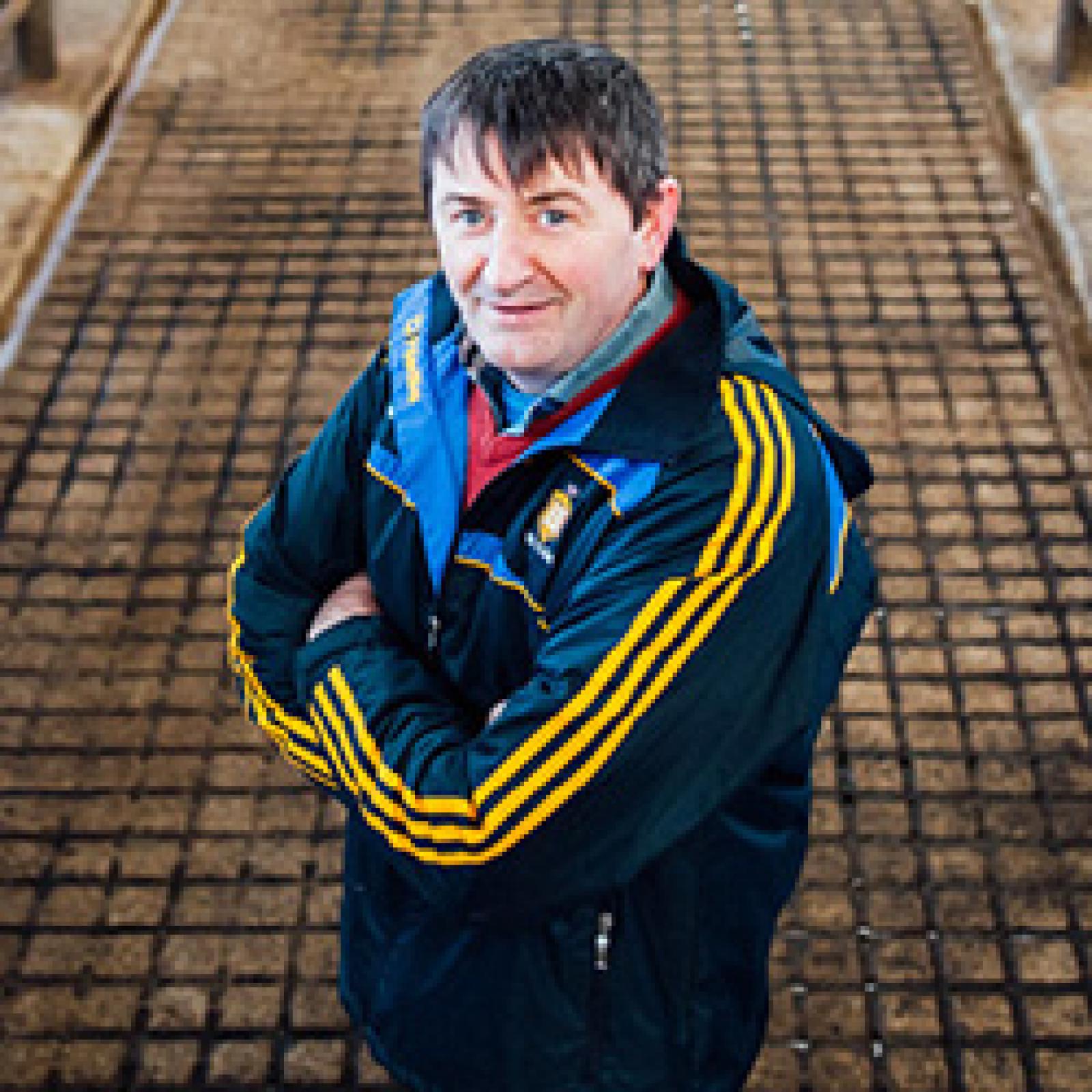 John Fitzgerald
"People often ask me what conditions are Bóthar sending their animals into. I have seen these conditions for myself and – believe you me – I'd be happy to send any animal there. They've plenty of fodder, plenty of water, they have shade should they need it.