Jim Gavin to be honoured with the Freedom of the City
Former Dublin Footballl Manager Jim Gavin will be honoured with the Freedom of the City this weekend in The Mansion House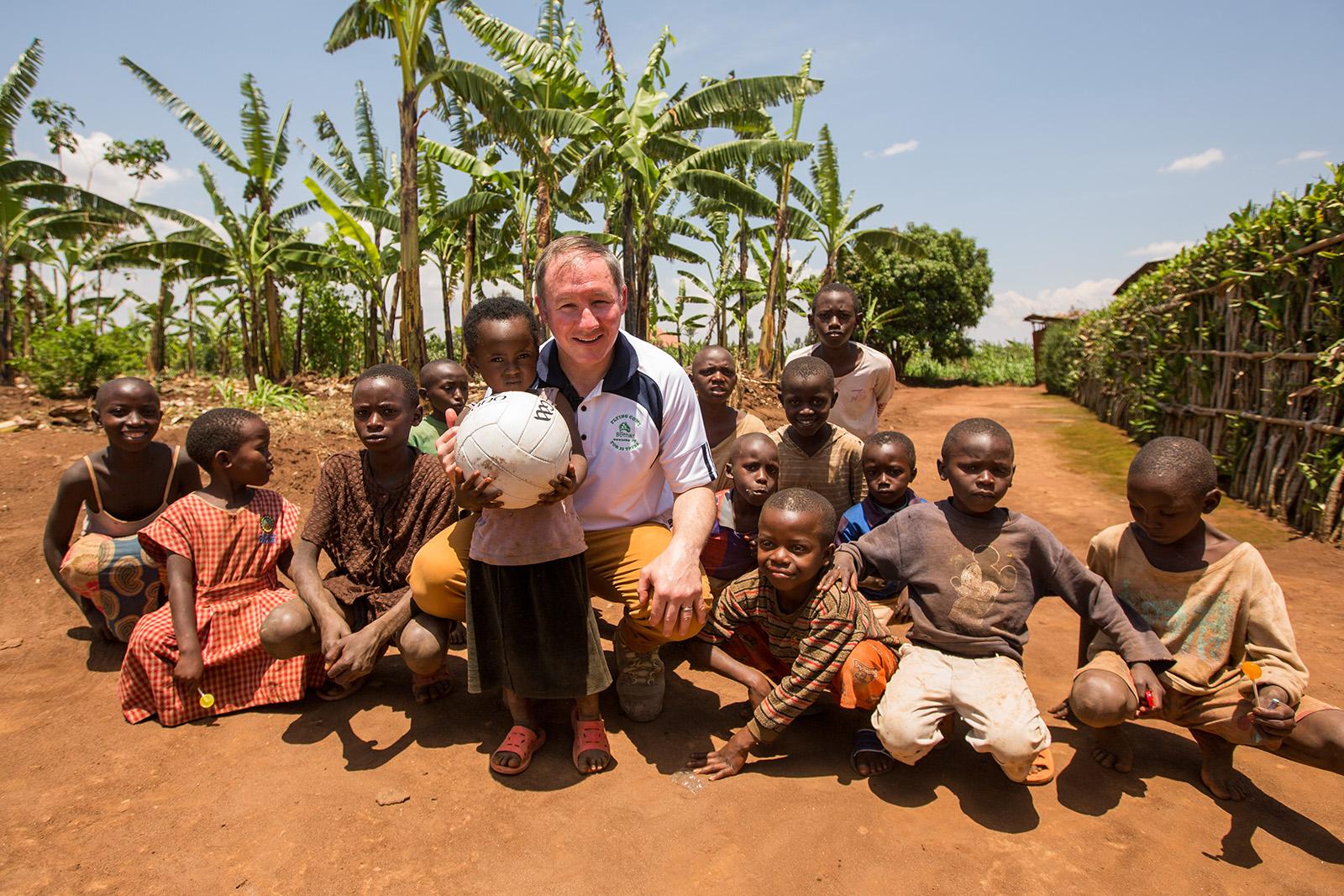 The award of the Freedom of the City of Dublin acknowledges the contribution of recipients to the life of Ireland's capital city.
Jim Gavin will join an illustrious list of Freemen and Freewomen including former US presidents John F Kennedy and Bill Clinton, Nelson Mandela, Mother Teresa and former Dublin Football Manager Kevin Heffernan.
Amongst the ancient privileges afforded to a Freeman or Freewoman is the right to bring goods into Dublin through the city gates, without paying customs duties; the right to pasture sheep on common ground within the city boundaries; and the right to vote in municipal and parliamentary elections.
In 2016, Jim Gavin took time out of his busy schedule to travel by cargo plane to Rwanda to oversee the safe delivery of 5,300 animals - Bóthar's Flying Ark!
For an insight into Jim's time on the ground, watch these short series of videos.
Jim, the whole team at Bóthar are delighted that you are receiving this honour. It is richly deserved. 
Jim, go n-éirí an bóthar leat!