Bóthar Tractor Draw 2020
This year due to the cancellation of the Ploughing Championships we are raffling a quad instead of a tractor.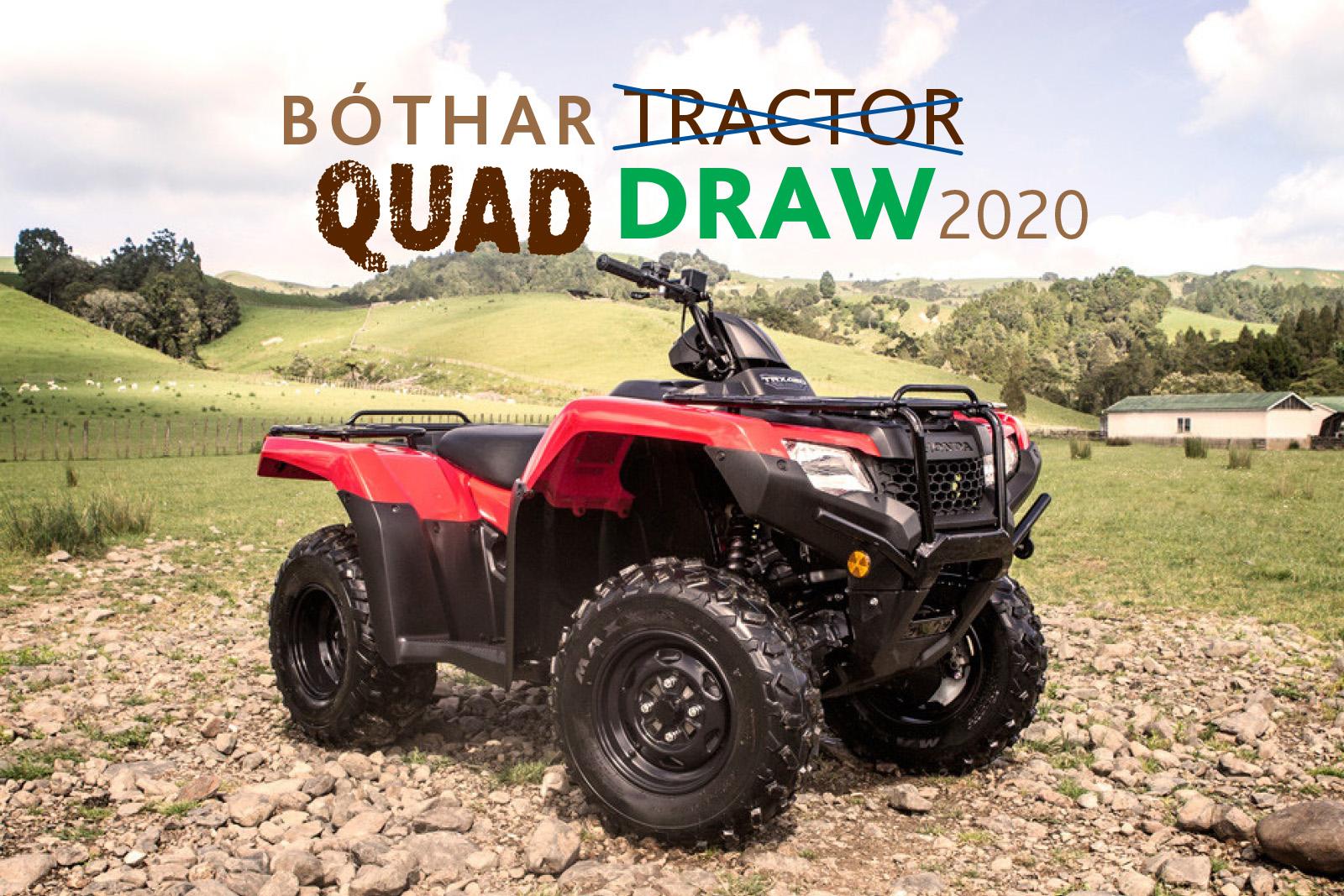 So, the National Ploughing Championships 2020 have been cancelled, but that won't stop Bóthar going ahead with it's annual Tractor Draw! The only difference this year is that it's a quad!
And there are THREE runner-up prizes of children's battery operated quads.
PLUS - FULL safety gear is provided with all prizes.
The draw will take place on Ploughing Thursday, September 17th.
When we got the news that the National Ploughing championships would be cancelled this year, we were genuinely devastated and very worried that we would be letting down the families we try so hard to protect.
Our biggest annual ticketed fundraiser - gone.
We thought long and hard about what we could do and then after speaking to some of our farming support groups, we were encouraged to go ahead and do a same-but-different draw this year.
And that is where the idea of raffling a quad with full safety gear came from.
For one year only, the 2020 Annual Tractor Draw will be the year of the Quad  - the Honda TRX420FE to be precise.
The draw will take place on Thursday, September 17th and will be streamed live on Facebook and the winner will be notified.
Tickets start at €20 and are on sale now.
Click to enter online
Alternatively, call 1850 82 99 99
Watch John Hayes test drive the quad:
Please remember that EVERY TICKET PURCHASED is a donation to Bóthar.
I hope you might be able to find a spare €20 and enter.
Best of luck to you!