Supporters Club Draw
The 2019 annual Supporters Club Draw is now OPEN!
It's a chance for you to win BUT the immediate pay back is that your entry will help change someone's life...a win-win of sorts. It's a very simple ask.
An ask with a potential reward for you and a GUARANTEED reward for a struggling family in Rwanda.
Because when you buy one ticket (or three tickets or seven tickets), you will be supporting our dairy cow projects in Rwanda AND there's a chance you could win something too...
Currently, we have families - desperate families living in very difficult conditions - who are undergoing a detailed training programme and are preparing to receive their life-changing dairy animal.
Ticket entries start from just €20 and you can enter as many times as you like. There are eight cash prizes to be won and as the old saying goes, if you're not in, you can't win!
Enter today.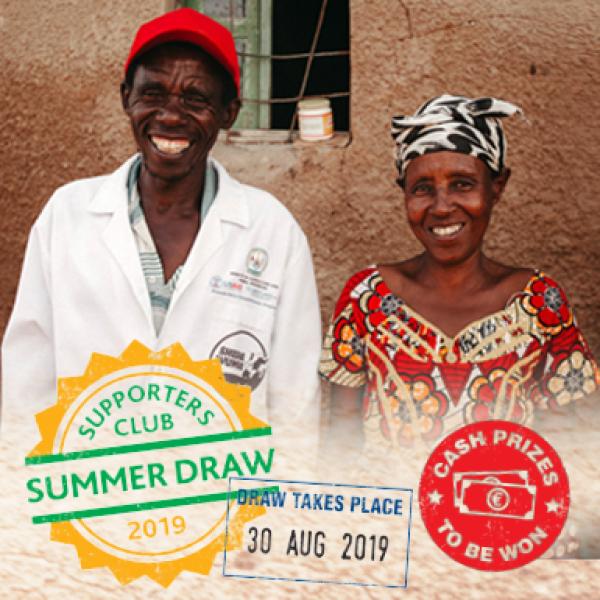 Supporters Club Draw 7 Entries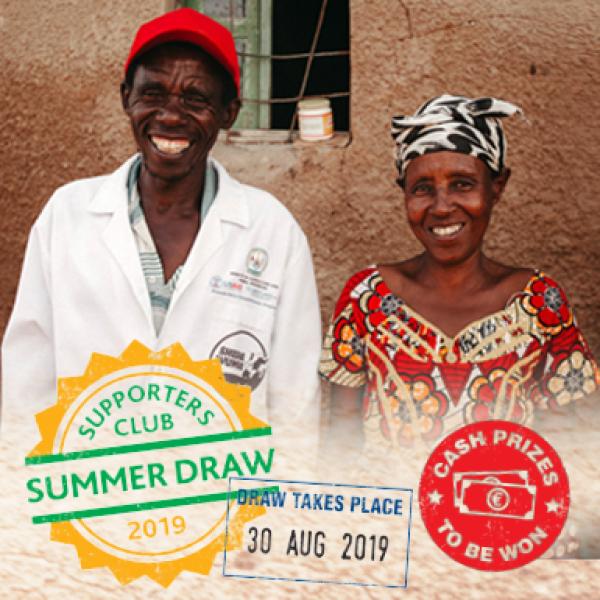 Supporters Club Draw 3 Entries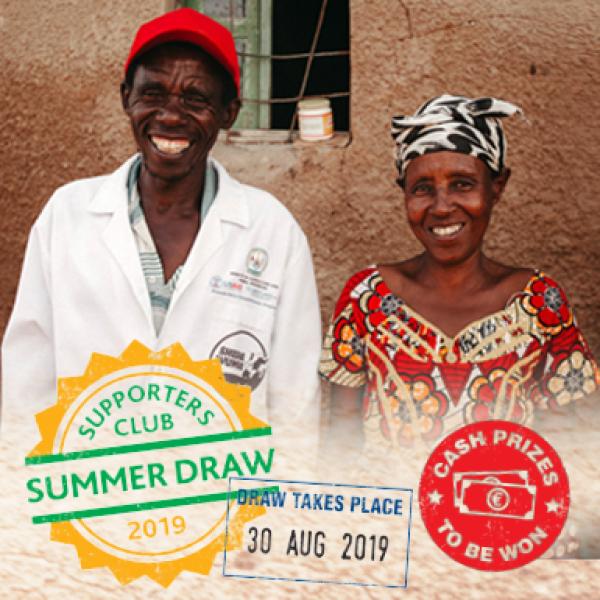 Supporters Club Draw 1 Entry